Dealing with pandas is basically like dealing with 2 year olds, you can't clean the room without them making a mess out of it seconds later.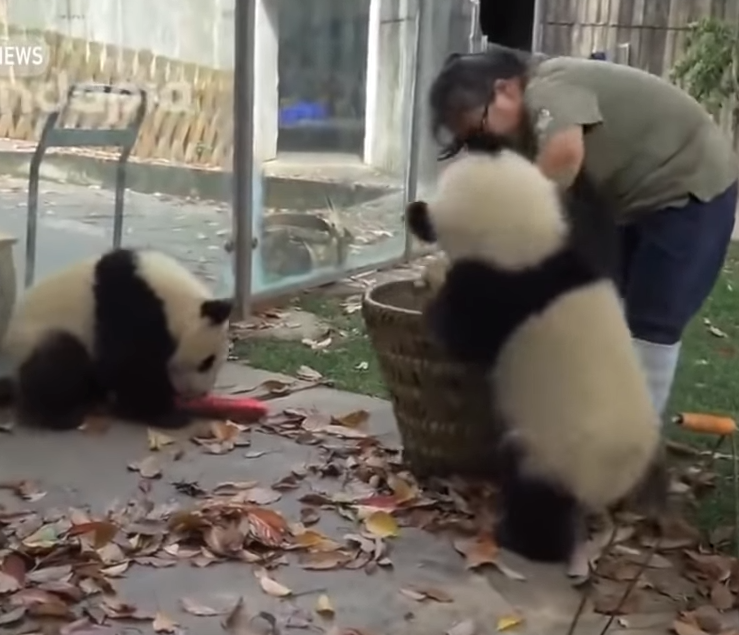 I thought taking care of these gentle giants was nothing but cuddles and rainbows, but after watching this video I realized they are trouble making energetic balls of fur. I guess they figured the cleaning lady was there to keep them company and play with them.
Truth be told, that wicker basket is much more fun as a sleeping bag then trash can, LOL. I could watch this forever but I wonder if their cuteness ever wears out for people working with them.