The reason you've never heard about dogs with dwarfism is that they're EXTREMELY rare.
Even when an animal is born with this genetic condition it doesn't live past the first 48 hours.
But Hope the toy poodle is a bigger fighter than her tiny size suggests.
She was born weighing only 31 grams, or about the size of a small lighter
She was the smallest of her litter and had to be tube fed for the first few weeks of her life.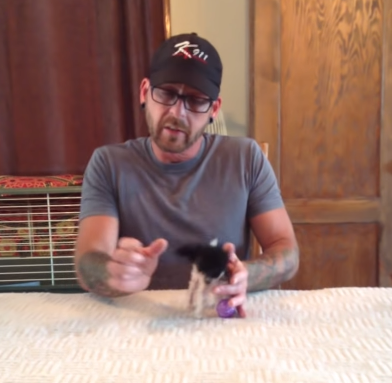 Thanks to the superhuman dedication of this guy and Hope's will to survive, she beat the odds and is now 4 months old and weighs 11 ounces.
She's a happy pup and a healthy one considering her condition and watching her play is the most heartwarming thing you'll see today.