amazingpandph
We've featured videos of soldiers reuniting with the dogs they befriended while they were deployed before, but this is the first time you can actually see how the bond is made.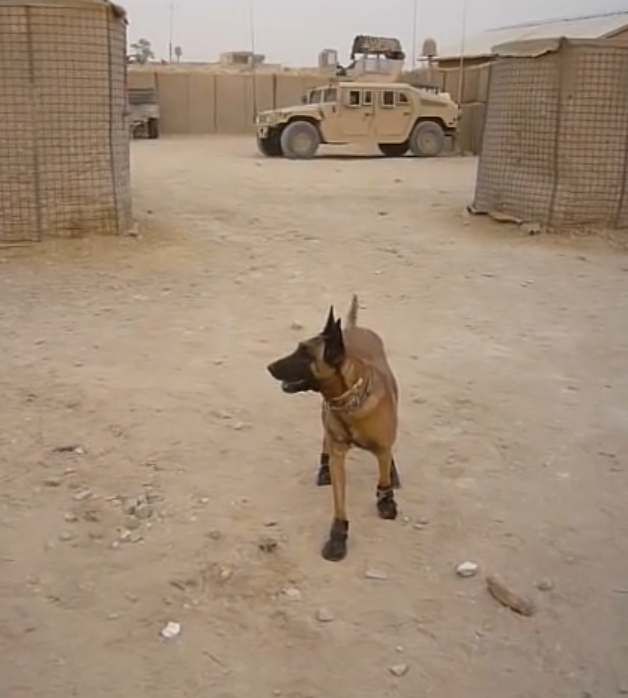 Between patrols, these soldiers and their dog Moira decided to have fun for a bit, and the video they made is so contagiously happy I'd watch it over and over again.
They gave Moira a new set of boots in order to protect her feet from coarse sand and by the looks of it she loved it even though she was kinda clumsy wearing them. I hope all of you get back home safely. You're awesome.