In 2015, At the Kentucky Reining Cup, Laura Sumrall won the World Freestyle Reining title with her amazing and unbelievable performance featured the Oscar-winning song "Let it go".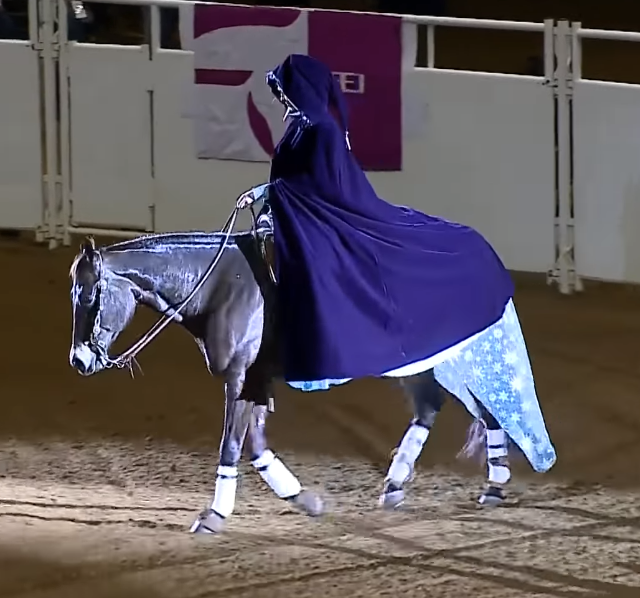 It's so difficult to ride in a costume and focus on acting and hand gestures at the same time.
Watch how magical her performance was, It's really magic!