An ordinary house situated in the middle of a quiet, picturesque California neighborhood transforms itself into a jaw-dropping light show that's truly a festive feast for the senses.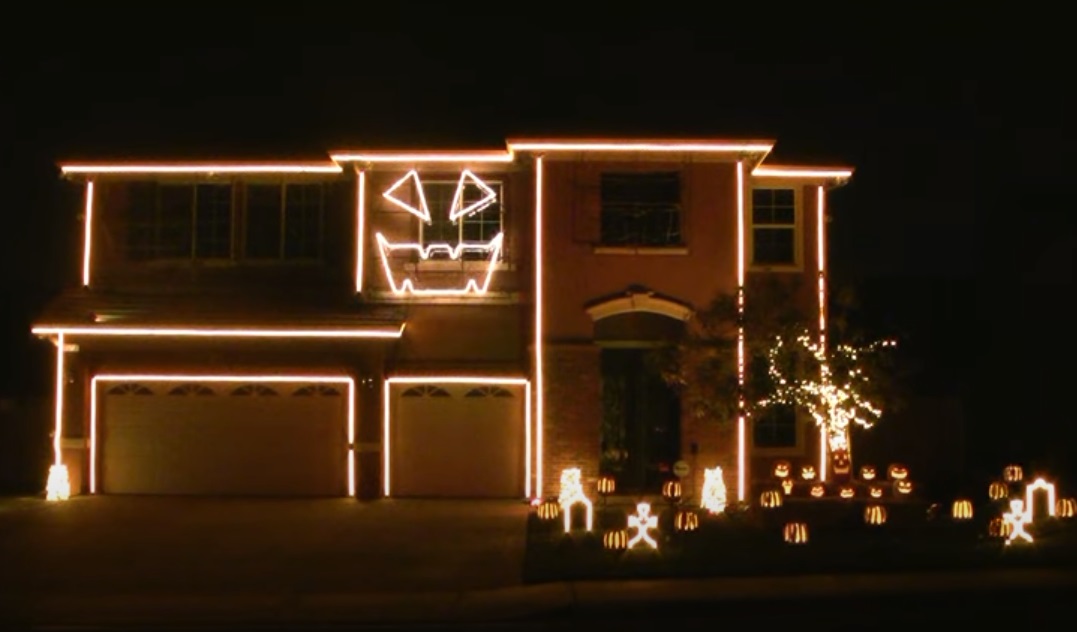 Kevin Judd of Riverside, CA strung hundreds of lights and synchronized them to "This Is Halloween" from the film The Nightmare Before Christmas. Within days, his house became a tourist destination and Kevin became a celebrity in his own right.
Now, people flock to Kevin's house every year to watch his perfectly timed light shows that play in sync with different hit songs for every Halloween.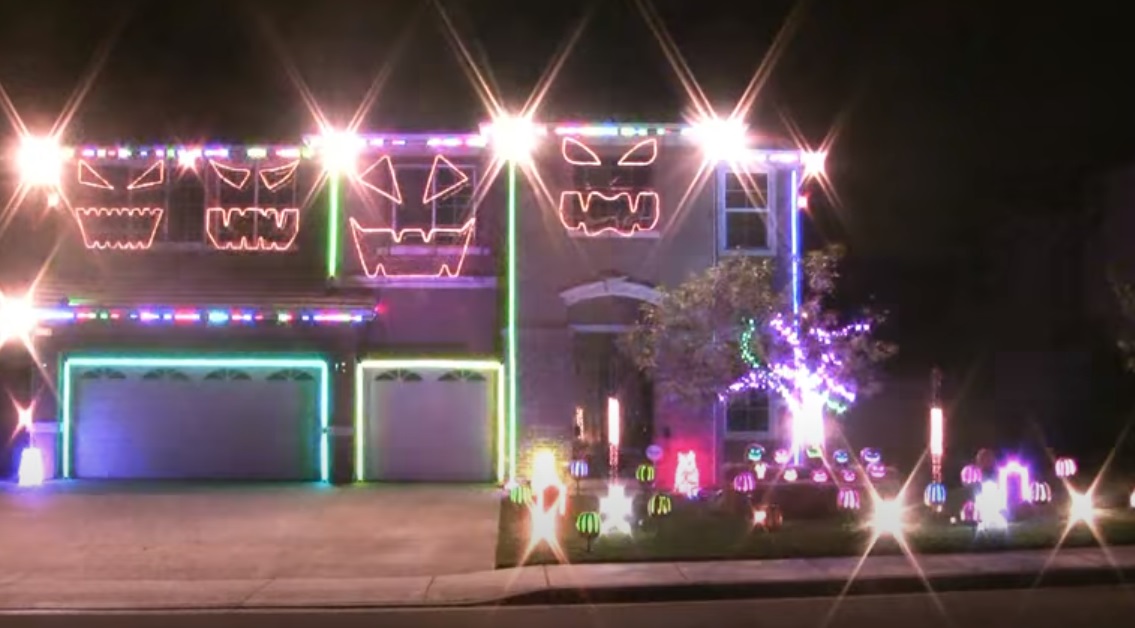 WOW!!! That neighborhood is so lucky!