Cats and dogs. I seriously thought they could never be friends. All those episodes from Tom and Jerry where Spike chased Tom for his life verified my theory.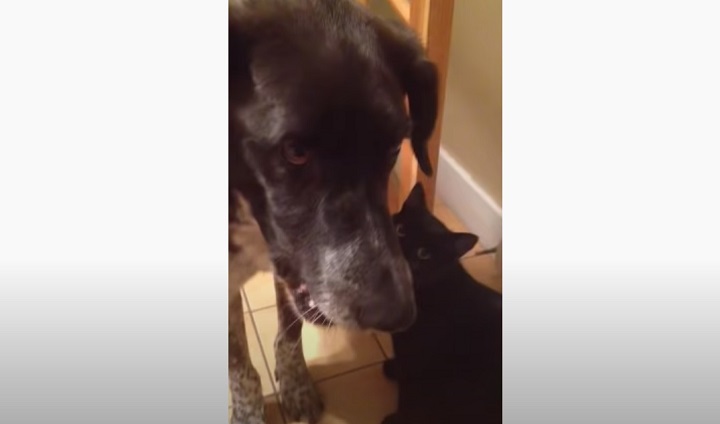 But the internet has a way of proving the contrary. All these sweet videos about cats and dogs having fun together? Nothing can beat those!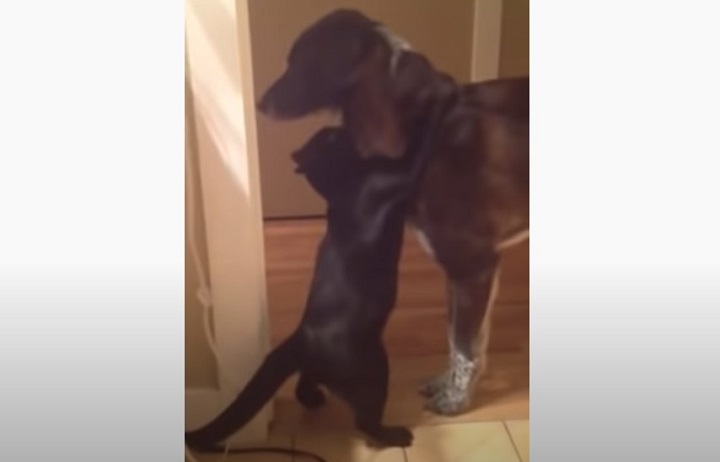 Bow-Z the dog and Jasper the cat two inseparable friends. When Bow-Z returned home after 10 long days, Jasper does the cutest thing ever! This is amazing.
I can't say I have seen anything like it before! Aww, the poor kitty missed his bbf!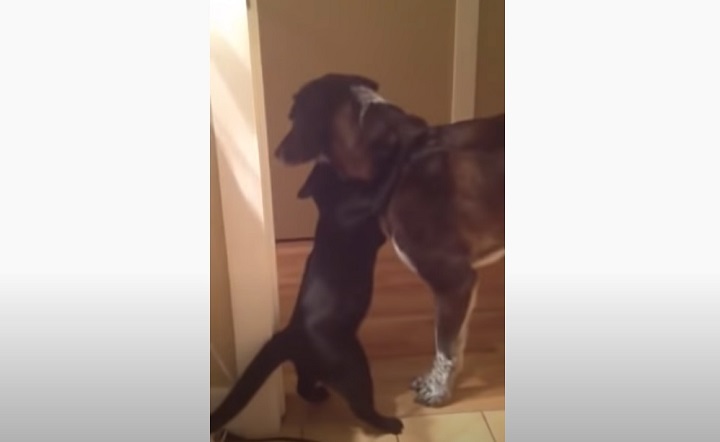 Have you ever seen a cat do THIS to a dog before?
"It's adorable how the cat is giving him hugs and kisses and the dog is trying to act all cool and stoic but his tail can't lie" Source: Youtube/joshbouz
Watch the video down bleow and don't forget to Share it with your friends and family!