A blind puppy rescued from death row regains his vision and soul. Such a wonderful story!
Meet Rem, a handsome little pup not more than one-year-old. Rem was living a rough life at a local Shelter in Texas and was scheduled to be euthanized before Dr. Matt Carriker of Vet Ranch was called to help him.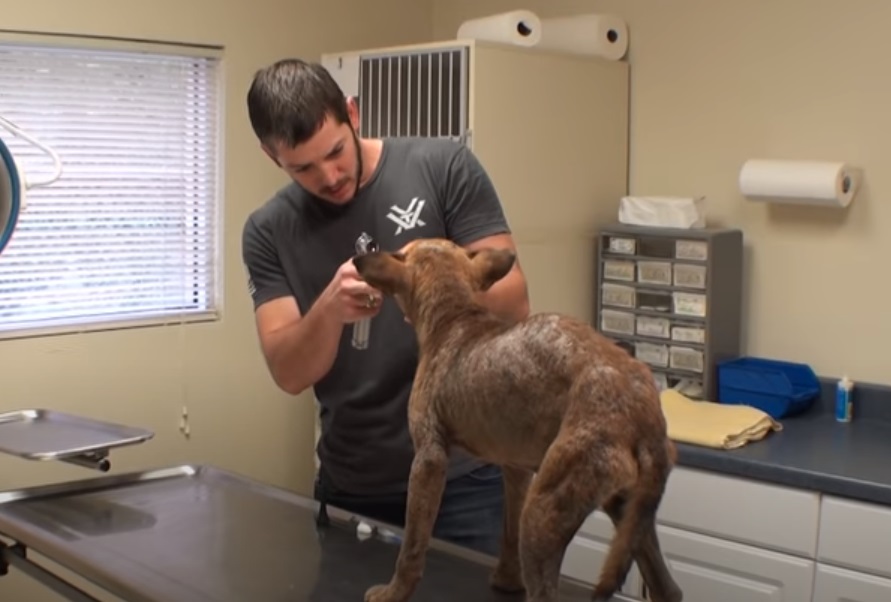 When Rem arrived at Vet Ranch he was in a terrible condition. He suffered from demodectic mange, caused by malnutrition and poor living conditions at the shelter. This disease made most of his hair fall off, and the previous medical treatment with Ivermectin made this lovely little fella almost completely blind.
Fortunately, Dr. Matt was able to give Rem the treatment he deserved and little by little the pup recovered his sight and his hair and is now waiting for someone to adopt him. Check out the full story in the video down below!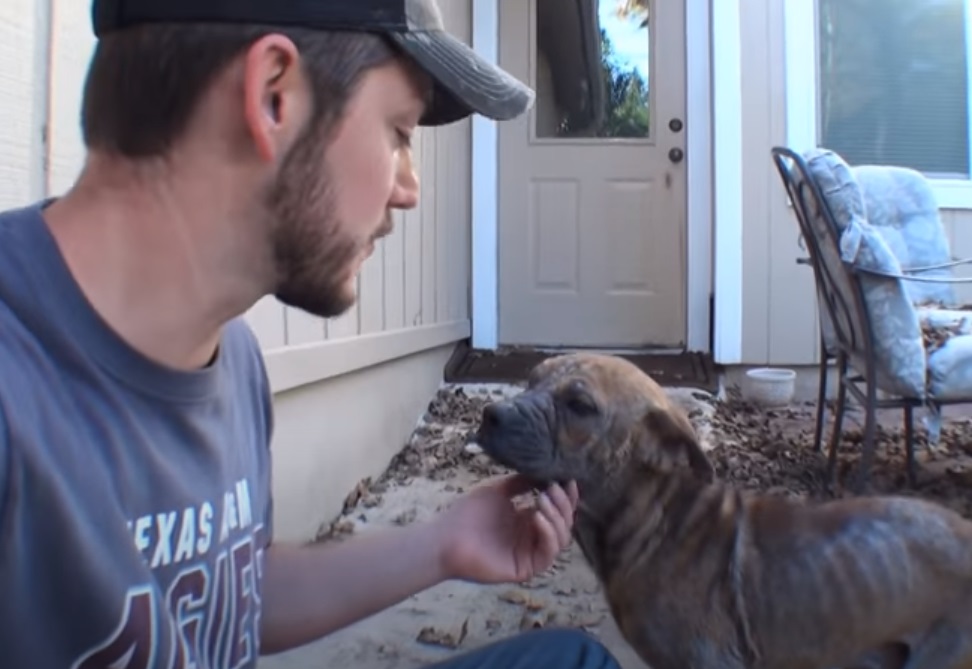 He went from being a very sick little dog, terrified of humans to be a gorgeous and healthy pup who loves humans.