When Sara Sanders was buying a home, this huge cedar was what helped her make a decision. Unfortunately, after 110 years of
standing strong, surviving weather and real-estate development, the old tree was starting to rot to a point where it was becoming dangerous. It was clear it needed to be cut down.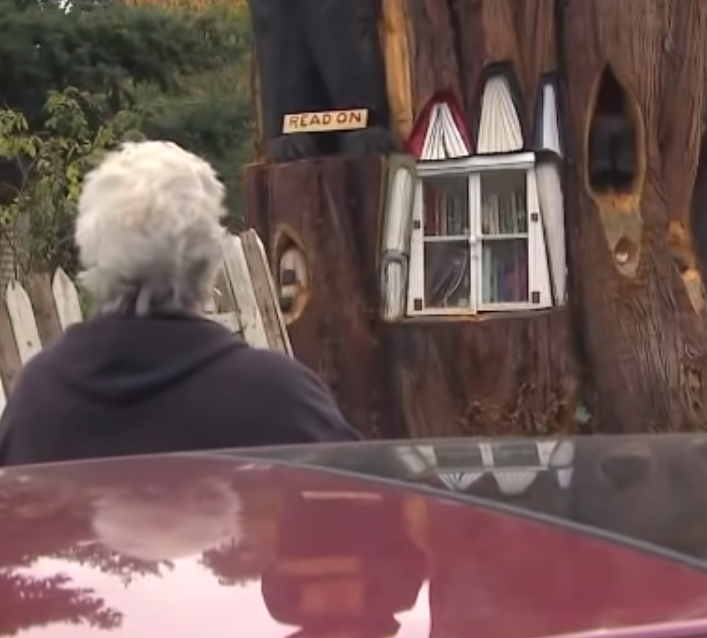 Most home owners would just make it into a heap of firewood, but Sara had something else in mind. She called a local chainsaw artist and had him turn it into a unique piece of art and above all – a free community library for everyone to use.