"Maracas are made for babies" , I think this little girl wants to say these words but she can't, so all she can do is to shut her dad down every time he starts to play her maracas.
Watching this video, you know the only boss in this family is this little girl, she doesn't want to hear them, she just wants calm.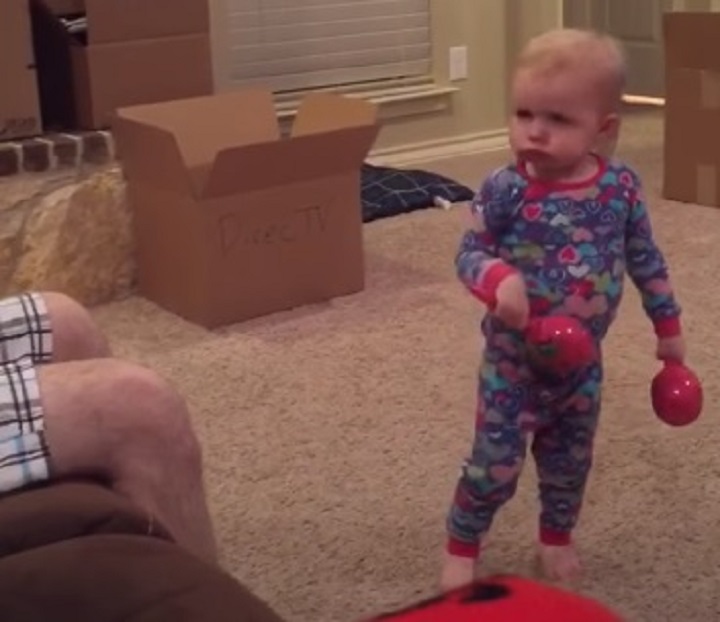 The funniest part is the way she looks to her dad before leaving the room.
You think you know how cute kids can be? You havent seen anything!
This cute toddler's dominance and power make me wonder how much these dad and mom are suffering! LOL…Just watch the Video Below!
Don't forget to share this adorable little girl with your friends and family…