World's greatest dad gives his little girls the best surprise ever!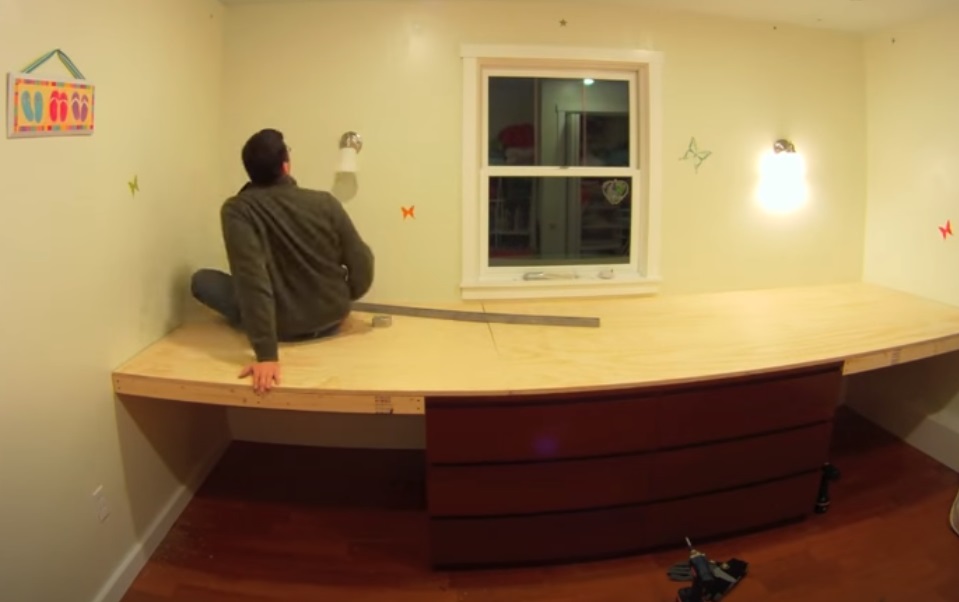 With 2 days before Christmas, this handyman's dad decided to give his kids something they would never forget. With tight deadlines and an even a tighter budget, he managed to handcraft an indoor treehouse and transform their plain old bedroom into a place of adventure and awe. I'm a grown man and I'd love to have this.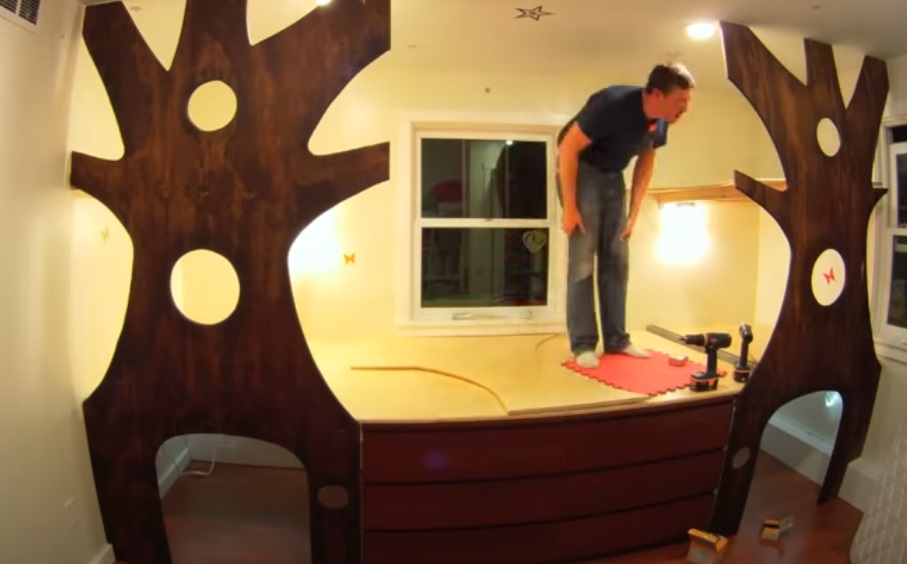 Rather than having beds take most of the space, his design features storage space, a hammock, and a pretty awesome "cave area" underneath and it was done just in time for Christmas. Check out the full story by watching the video down below!
Do you think his girl will like it? Just wait for their reaction.