The Golden Retriever took stage with his human partner at this inter-species dance competition and they blew away the crowd with their performance.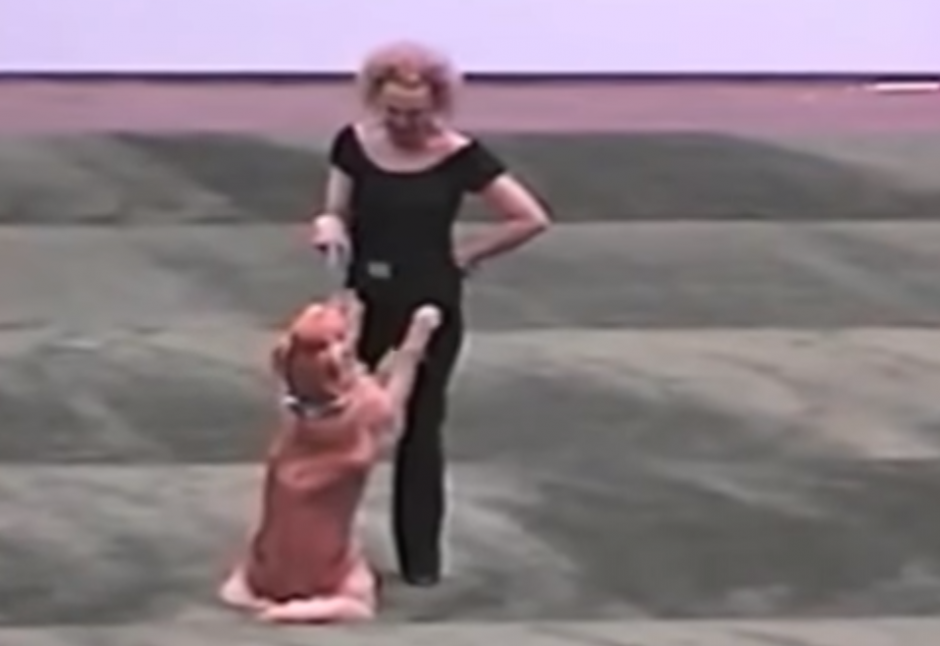 The danced to "You're the one that I want", a song that was immortalized by John Travolta and Olivia Newton-John in Grease and even though the pupper was lacking the costume, the show they presented was stellar.
If you like this, make sure you check this beautiful dance as well.