This dog is of Kangals breeds, Most people thinks that they are violent however they are probably some of the gentlest dogs ever. In this video below we get a picture of their devotion.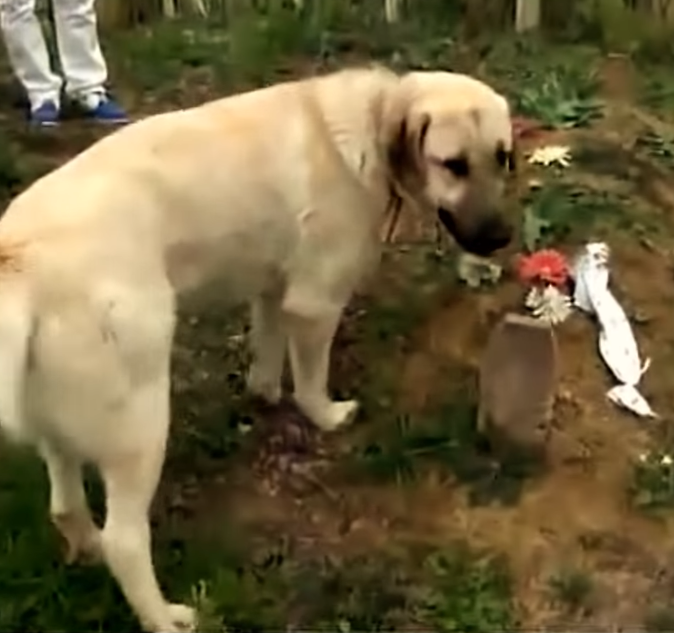 The dog name is Zozo, He used to live in Ordu, Turkey with his loving owner, Unfortunately his owner passed away in 2014. Since then, This dog doesn't miss a day and visit his owner's grave.
Watch and see his reaction yourself. So touching!