For one of the deadliest marine creatures in the world, this guy is being really friendly.
In the harbor of Vuelta in Tenerife, hundreds of fishing boats haul their catch every day and the waters around it have become the feeding ground for all kinds of fish that feast off the proverbial bread crumbs.
Well-fed and used to the presence of humans, local marine life became extremely friendly, especially this big guy. You won't believe what this kid was able to do. It started out slowly but then turned into such a spectacle, dozens of people gathered around just to watch. Check out the video below!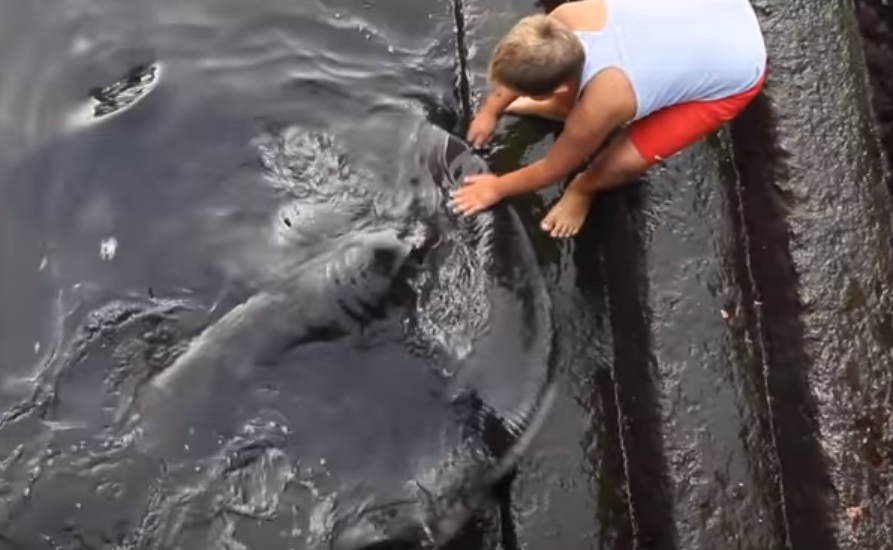 Don't forget to share these amazing moments with your friends and family!