I didn't know what to expect when he introduced this tiny homeless kitten to his pit bull, but then…
When this guy found an abandoned kitten, he knew he couldn't leave it on the street. The problem was that he was sharing his apartment with a 1-year-old PitBull mix, a breed feared by many for its ruthlessness.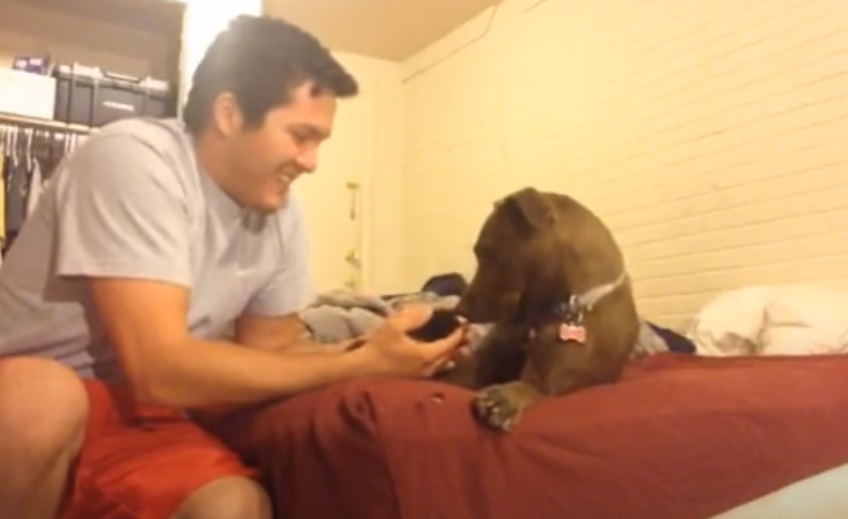 I didn't know what to expect when he took the little baby out and introduced it to his dog. Molly the PitBull reacted in such a cute way it makes you wonder why so many people think of them as scary. Maybe her maternal instincts kicked in or maybe Molly is just a cat person but the heart-warming video is the sweetest thing ever. Check out the full story in the video down below!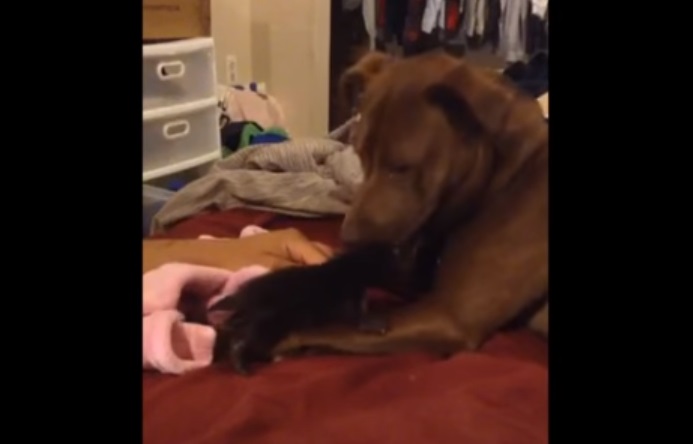 It amaze me how playful she is when he is holding the little kitten but as soon as she gets to play with him she is so gentle and careful! instinct is something amazing!
This is one of the best videos I've ever seen. don't hesitate to share it with your friends and family!