Laura Sumrall is 23 years old and stunned the audience with her freestyle routine during the 2015 Kentucky Reining Cup.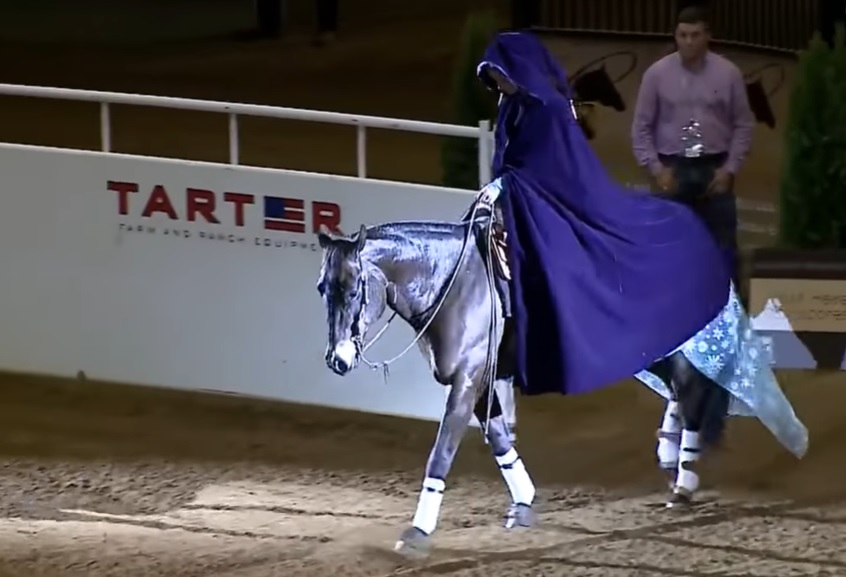 The Kentucky Reining Cup is a renowned event that showcases the finest talents in the world of equestrian sports. Held annually in Lexington, Kentucky, this event brings together top riders and their highly trained horses for a captivating display of skill, precision, and artistic expression. With its international recognition and rigorous competition, winning the World Title at the Kentucky Reining Cup is a testament to an athlete's unparalleled dedication and expertise.
Sumrall enters with a mysterious cape on, but once she removes it, she's seen wearing a blue gown and sporting a long braid.
She looks pretty darn close to Elsa from the Disney movie, Frozen. She's a great rider and her horse, Wimpsys Top Model, has some impressive moves of his own.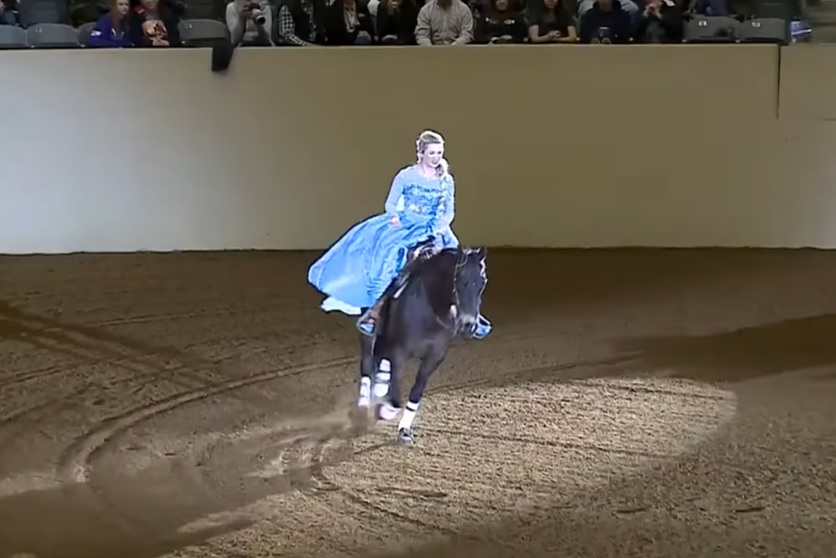 A Memorable Performance: "Let It Go" Takes Center Stage
In a breathtaking display of synchronization and artistry, Laura Sumrall chose the iconic song "Let It Go" from Disney's Frozen to accompany her freestyle reining routine. This inspired choice added a touch of magic to an already exhilarating performance. The combination of Sumrall's impeccable control, her horse's grace, and the powerful emotions evoked by the music created an unforgettable experience for everyone in attendance.
I wasn't expecting THAT! Were you?
I loved watching every minute of these two! After watching the video below, it's no surprise that Sumrall won the World Freestyle Reining title.