Horses have different kinds and personalities, Jimmy the cow is the horse on this video and he is one of the silly kind of horses.
The owner name is Lisa Brown, She says Jimmy was about to snooze when she went to sit with him. He started to push her back until he could use her as a human pillow. Jimmy the cow has a peaceful nature.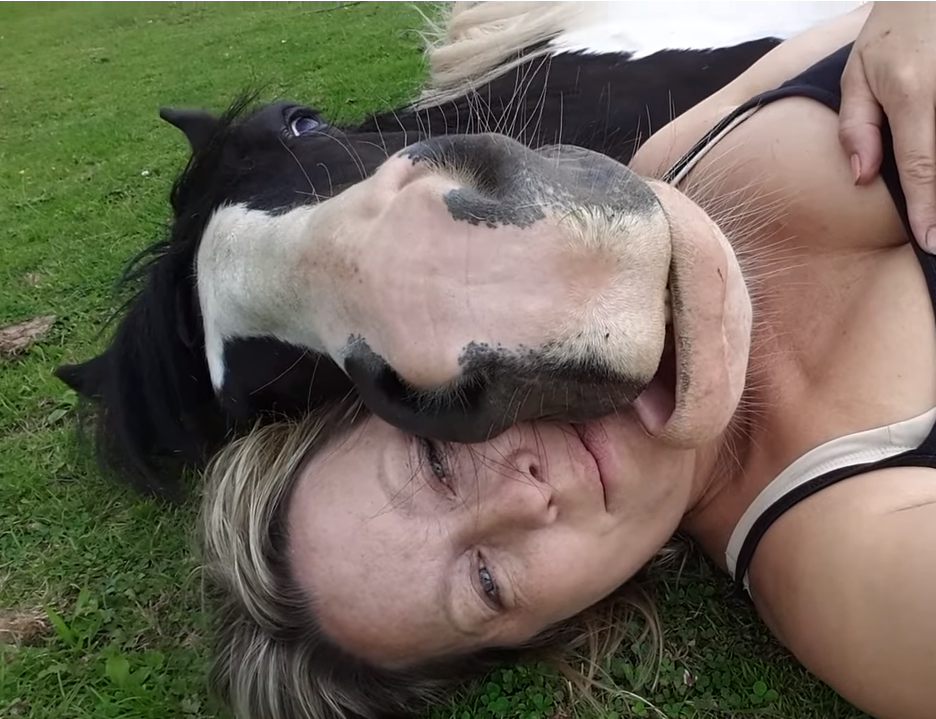 See what Jimmy does when he used Lisa as a pillow, HILARIOUS!