There are lots of gifted children in the world. You have probably seen many kids participate in various talent shows before.
They always manage to set the stage on fire with their skills, don't they? Some kids have accomplished a lot despite their small age. Take for example the little boy featured in the video below! He might seem small, but this kid is a piano prodigy.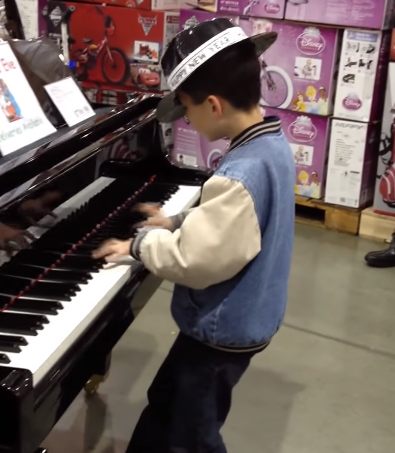 According to the video description, he is called Jake Clayton. His rendition of Csárdás has been viewed by millions of people on YouTube alone. When Jake was contacted about his performance, he said, "I was nine years old and was in fourth grade when the video was taken. That afternoon, my family visited Costco when I tried out some pianos on display. It was a great surprise to find myself being watched by so many people."
"This young gentleman is by far a great inspiration to the young people. Knowing that he is this talented, and the future looks really good for him."
Watch his performance below! Did you enjoy this as much as we did? Let us know in the comments!
Don't hesitate to share this amazing talent with your friends and family…