Everyone has to learn how to swim, even dogs. And what better way to learn and gain confidence than to be encouraged by family. Sailor the Mastiff may be big and strong but when it comes to swimming she turns into a big scaredy-cat.
Spending the summer panting and overheating just because she's afraid of a little bit of water is not the best way to deal with heat so her family decided to give her swimming lessons.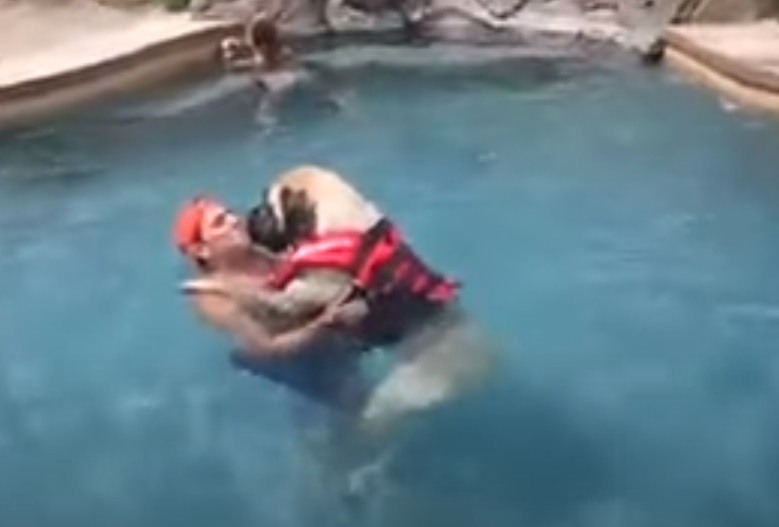 Big doggy life vest? Check. Dog friendly pool? Check. Loving and patient instructor? Double check. You can tell Sailor was keen to learn to swim, but it just took her some gentle persuasion and her dad's support. That's a brave girl.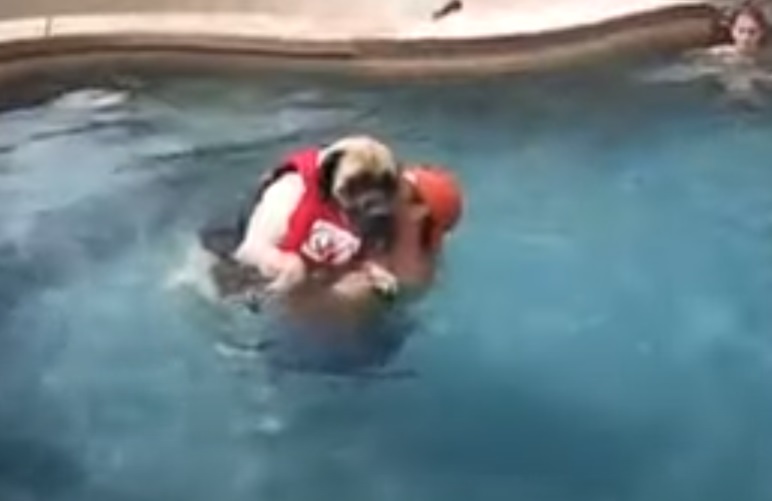 This is THE CUTEST Thing on the Internet!
"she put so much trust into you. some people will let the dog go on its first try just for a laugh but the dog has lost trust." Source: Youtube/paul law
Watch this cute friendship on the video down below and don't forget to share this with your friends and family…