Watching this bunch of cute puppies going into the swimming pool for the first time is simply heart melting. At first, they are a little afraid of what might happen, but if mum can do it, then it must be safe.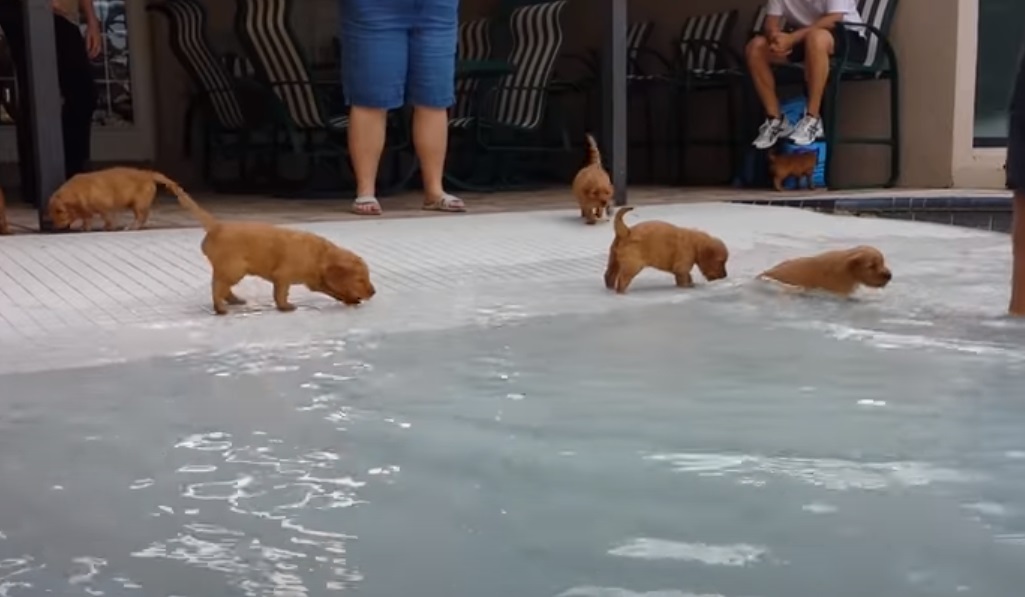 One by one they enter the swimming pool and start swimming like they have done that a million times before. Plus, their owner is there, so there is no room for fear. Summer is coming soon and they have discovered how fun and refreshing swimming can be right in time. It's adorable!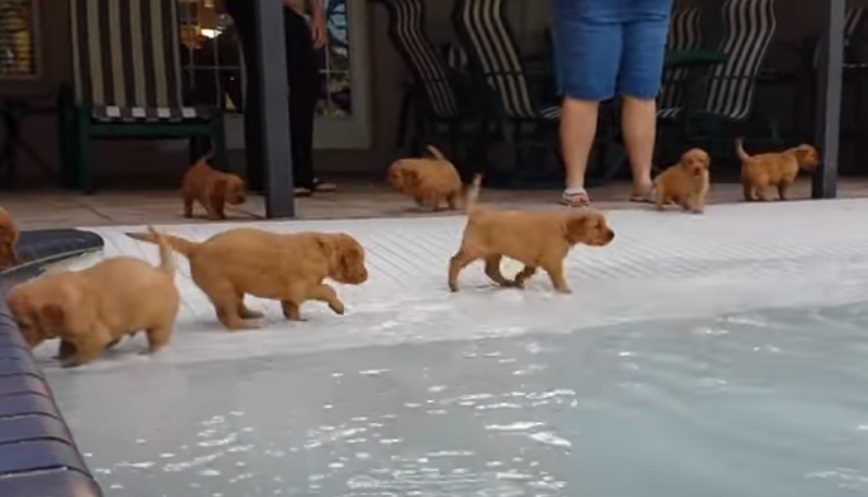 This puppy pool party is as adorable as it gets… Just watch the video below!
Awww! Don't forget to share this adorable video with your dog lover friend…