Most kittens have some color variations, but they never expected what they saw when they rescued this mama cat and her 8 kittens.
When they took a closer look, to their amazement, almost all the kittens were Calico colored!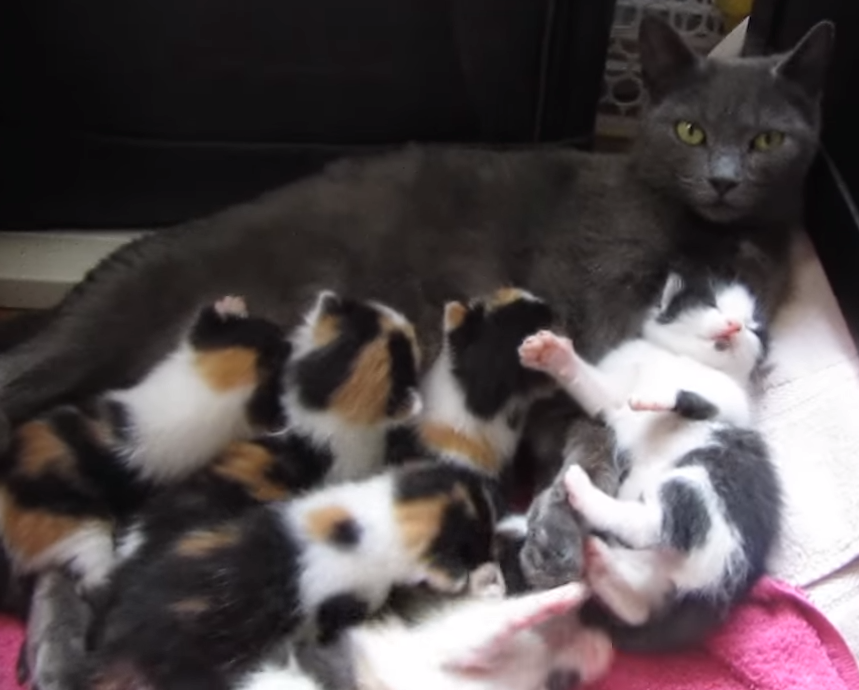 7 Calico girls and 1 boy – all as adorable as it gets! "The mother was grey and all the babies came out calico colored! The only boy in the litter is the black and white one with the goatee"
I was left speechless when I saw it…
"This is a situation where the mom cat needs some help with feeding her babies. Kitten milk replacement will top them off as a supplement to mom's milk. She'll appreciate the help and continue to fuss over her babies even if you feed them too. Busy mommy, hope her babies stay happy and healthy. Thank you very much for taking them in." Source: Youtube/Uno and Rachel A
I don't think we've ever seen a litter of kittens quite like this before! Amazing… Watch below!