If you want to smile from ear to ear, just look at what this adorable stray dog does.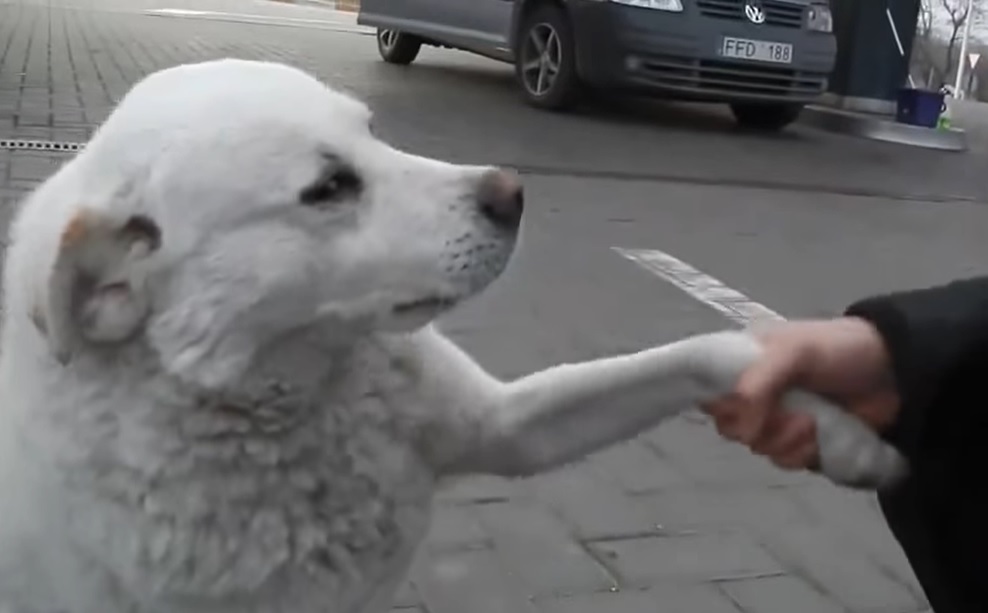 This is a story about White, the friendliest stray dog in the world! White lives near a gas station, and he is everyone's best bud! He is a kind and sweet dog who knows all the tricks out there, from shaking both hands to rolling over for a belly rub.
Although it is true that all the employees and customers at the station love White and they take care of him, we are sure that this poor pooch would prefer to have a permanent family and a home to call his own! Just look at how desperate he is for love and affection!
We urge all the good people out there who know where this station is to go find White, take him home, and give him all the love you can give! He deserves it!
Without a doubt, White is one of the cutest, most adorable pooches we have ever seen!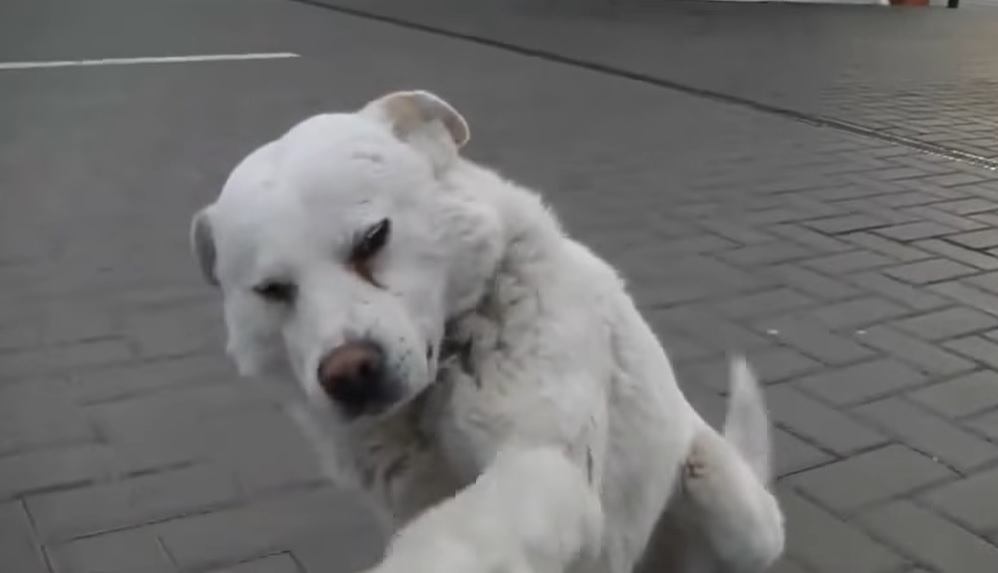 "I would take the dog home with me. he looks like he's searching for someone to love. breaks my heart!"
Don't hesitate to share this adorable creature with your friends and family…