Spending 15 years together, three wild animals become more than just friends!
The story started in 2001 when the police found them in horrifying conditions in a basement of a house during a drug raid in Atalanta so the bear had to have surgery to remove a harness growing into his skin for months ago.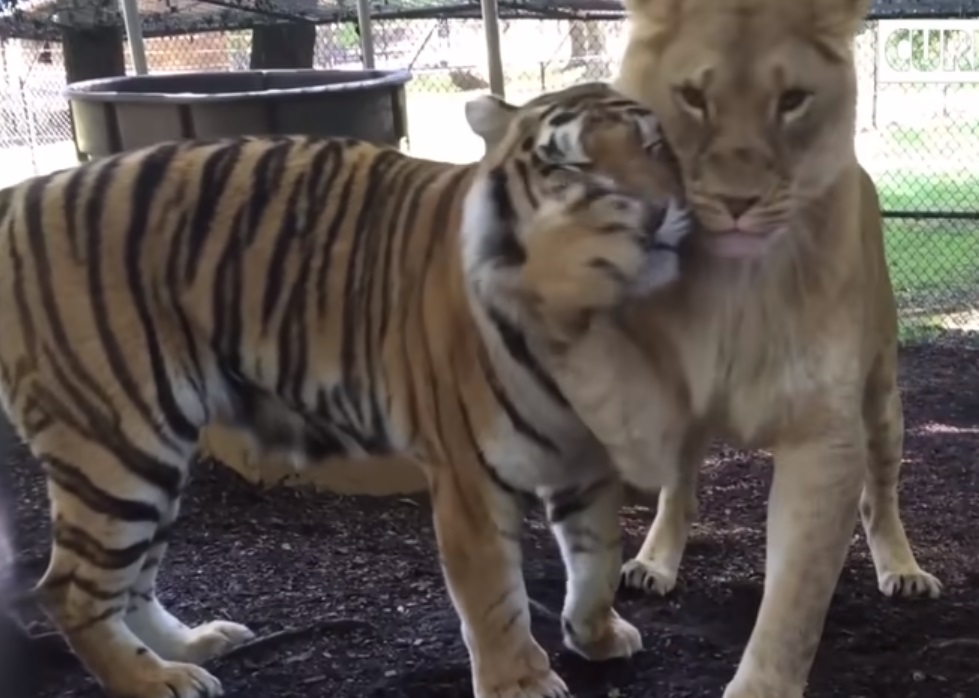 Famed as BLT, Baloo the bear, Leo the lion, and Shere Khan the tiger, they have been moved then to Noah's Ark Animal Shelter in Georgia to spend the rest of their lives together. We have seen or heard of many animal friendships in the last years but this one still simply an exception in the wild world of animals.
The trio of friends spends the whole time together and for 15 years they had never ever been separated; they eat, play, and sleep together enjoying life in Georgia's shelter. Check out the video down below!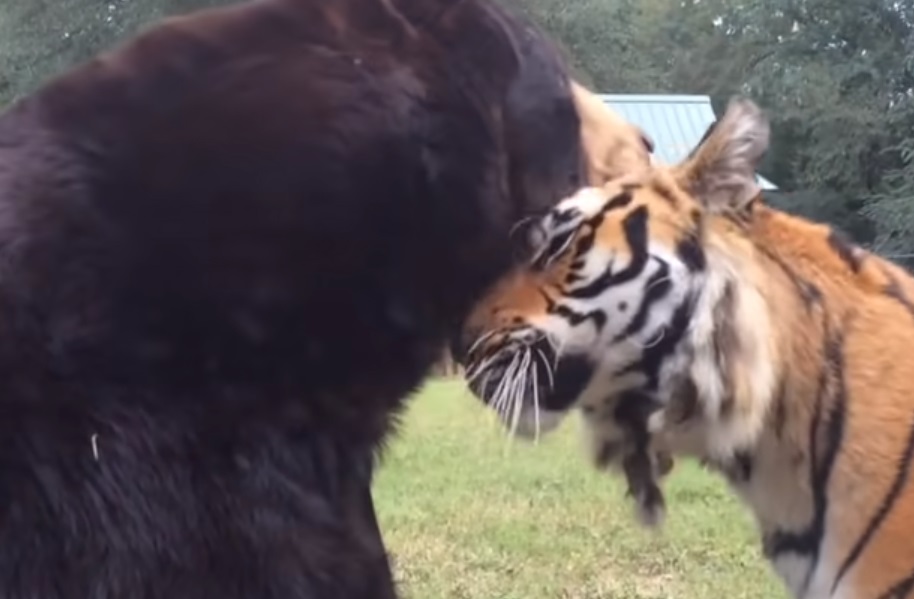 African….American and an Asian all getting on together.