Thanks to the power of the social media auditions and talent shows are not the only way to get discovered. This girl had no idea she'd become the center of attention of music lovers worldwide when she bought tickets to Josh Groban's concert.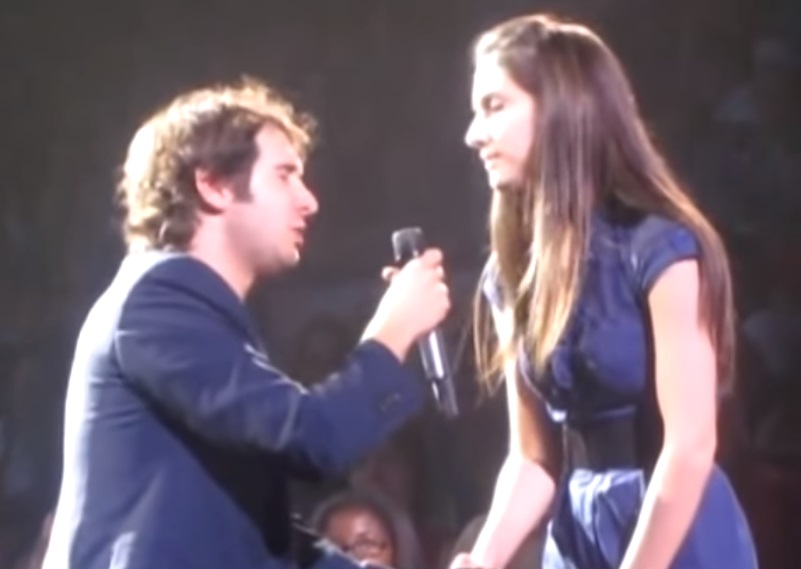 As luck would have it, the singer singled her out of the audience and encouraged her to do a duet with him and then this happened.
The shy girl who was so nervous talking to her idol turned out to be a diamond in the rough when it comes to singing talent. As soon as she started singing the crowd went wild and now the videos of her impromptu performance are going viral. Amazing.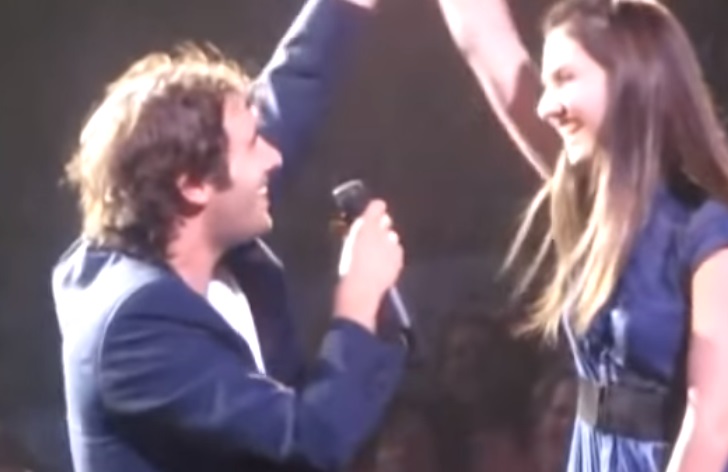 I can't stop watching this video. This girl is so good!
"Both voices inspire one another to their fullest and most beautiful expression of love in that song.  I wish they would make a studio-recorded duet together." Source: Youtube/benfonau
Watch the video down below and, Don't forget to share this incredible performance with your friends and family!