One teen waiter from Kansas was excited to see an unusually large tip left by a customer under the ketchup bottle, but when he picked it up he saw there was something strange about it.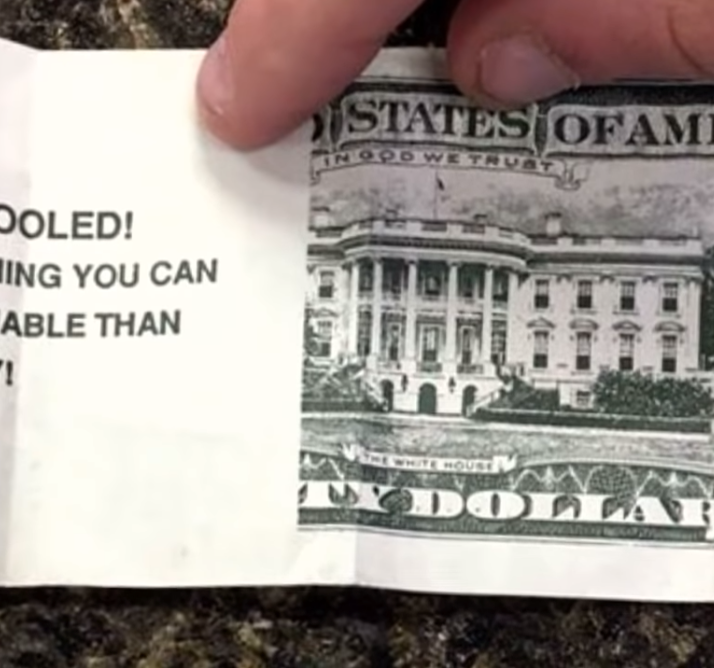 The $20 bill only looked like real money when it was folded, but when he opened it he read a note reminding him there were things more valuable than cash. What's even more surprising, on the back of it, there were several paragraphs encouraging him to buy a Bible.
It's unclear why anyone would disguise a bible pamphlet as money but with the news going viral, I'd say it worked.