When an elephant calf got stuck in a waterhole, his mom was right there trying to help him out.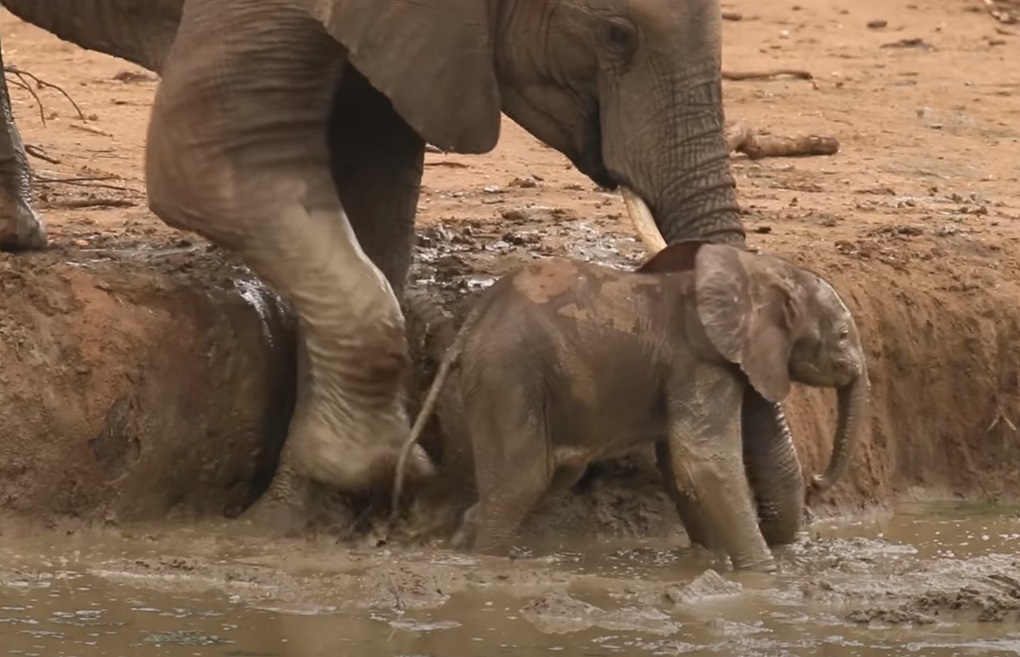 Her determination was amazing, but she wasn't quite able to get him out. Then their herd came to see what was keeping them behind.
The poor elephant calf was struggling to climb out but just was not tall enough to overcome the edge and get back to his mother's level. His mother, seeming to get more worried as time went by, was trying several strategies to get her baby out.
A more experienced mother helped his mom push him out with their trunks. The baby happily followed his mom and the others as they were finally able to leave that stressful situation. It was so sweet to see the family all come together to help and make sure the mom and calf were okay.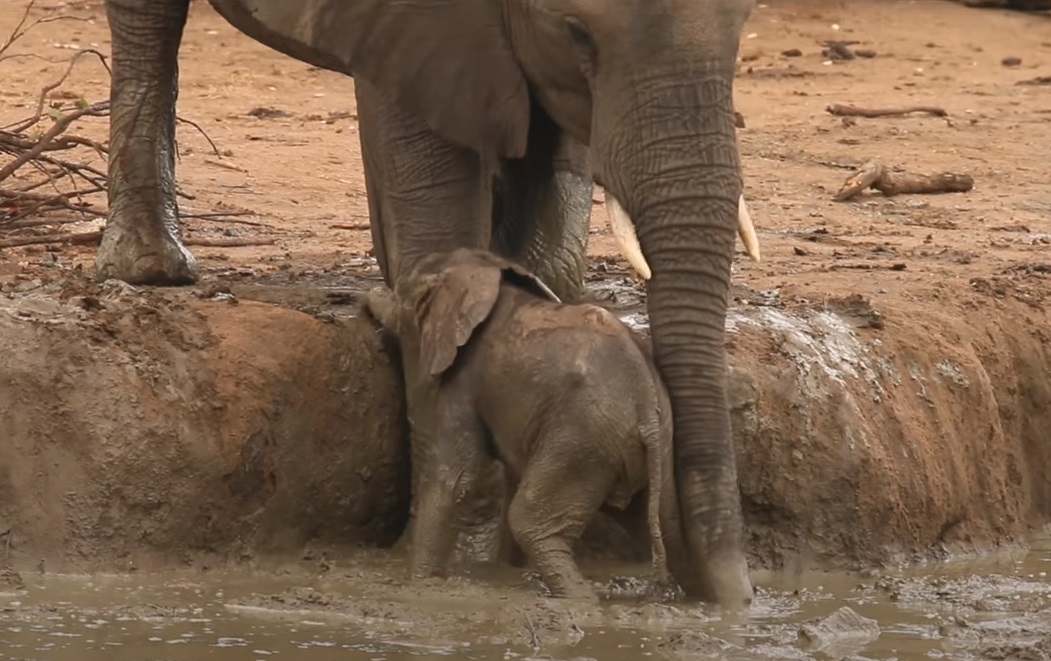 Even animals have amazing patience to teach children until they stand for this life; sometimes more than humans.
Don't forget to share this touching video with your friends and family…