Life is a beautiful thing. Coconut is only 2 days old and was finally ready to play outside.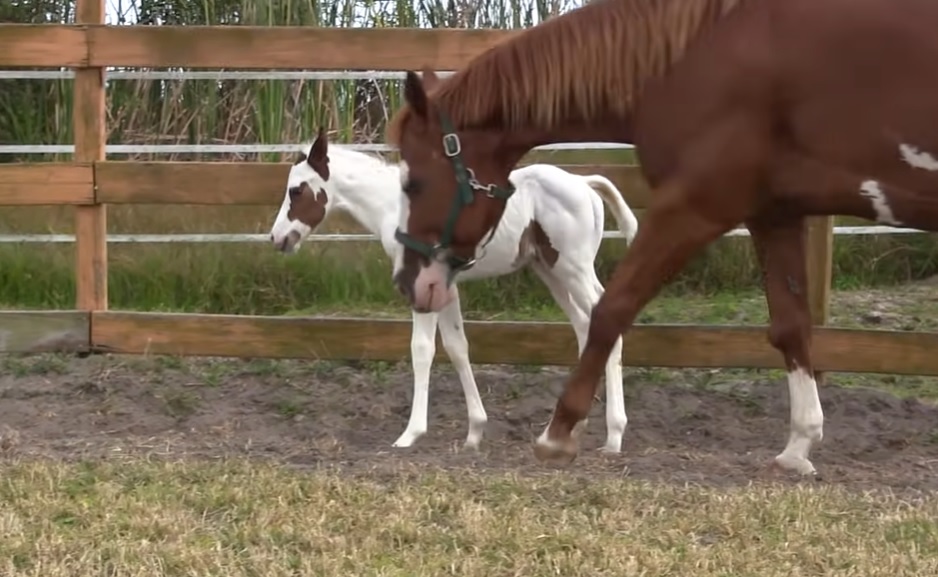 You can see Coconut and her mama, Poka, inside an enclosure. It's not too soon before the entire herd comes to see Coconut, and it's so awesome to see.
Coconut has rare markings that make her very unique. Her color pattern is called tovero, with a medicine hat. According to ponybox.com, the mythology of the Medicine Hat horse is steeped in Native American tradition and legend. A Medicine Hat horse is believed to have a magical ability to protect its rider from injury or death in battle and was thought to have special abilities to warn their riders of danger and to find wild game hiding in forests or canyons. The mainly white coats were often decorated with other magical symbols, believed to increase the horse's powers.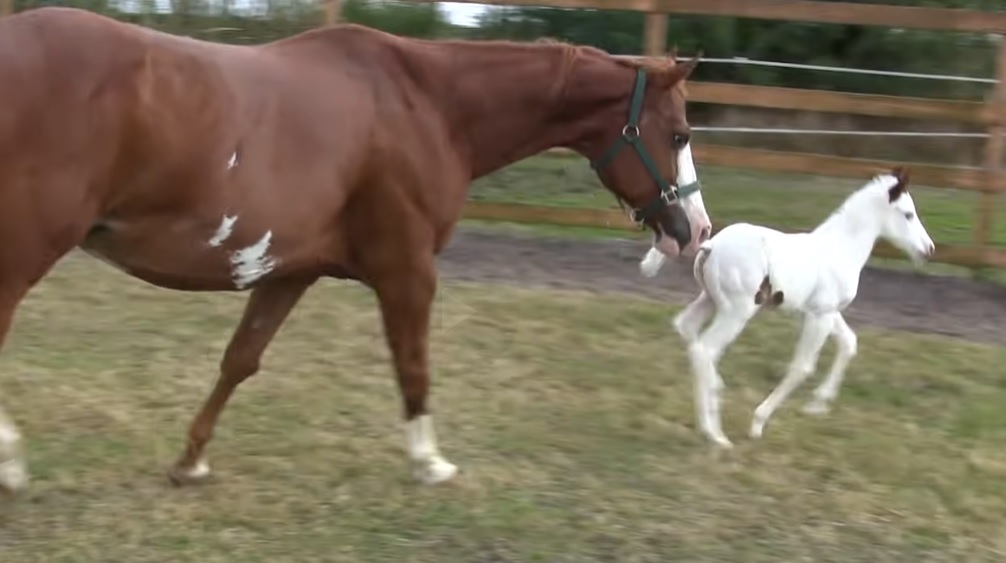 What a beautiful foal and she is such a good Mommy, the way she runs interference for the foal when it runs toward the fence. The foal's markings are so pretty with her brown ears and spots.
What a beautiful animal! Share this video with your friends and family!