Each morning, like clockwork, Dougie the dog rushes out of the hotel he lives in and hops into the cold water to spend some time with his buddy. You will love this.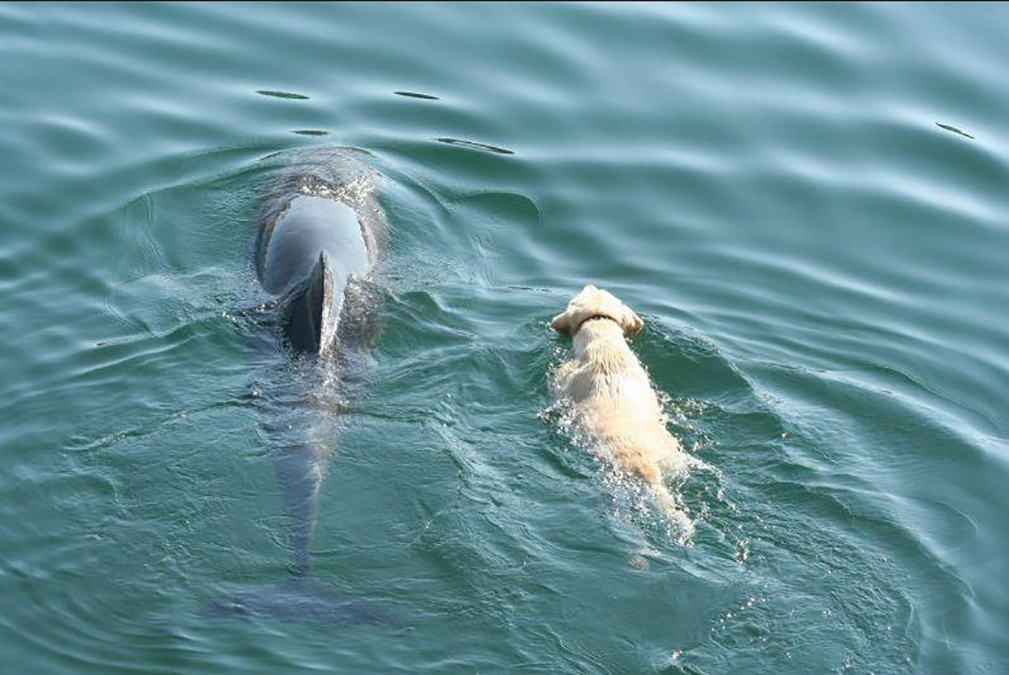 Unusual animal friendships are apparently not that uncommon, but I've never seen one as extraordinary as this. As anyone who has ever owned a dog (or in fact seen one, lol) will tell you, they're extremely friendly.
A couple of weeks ago we were amazed by this odd couple, and now one Labrador has gone one step further and befriended a dolphin. The locals of the small island off the coast of Ireland are fortunate enough to witness this touching scene every day.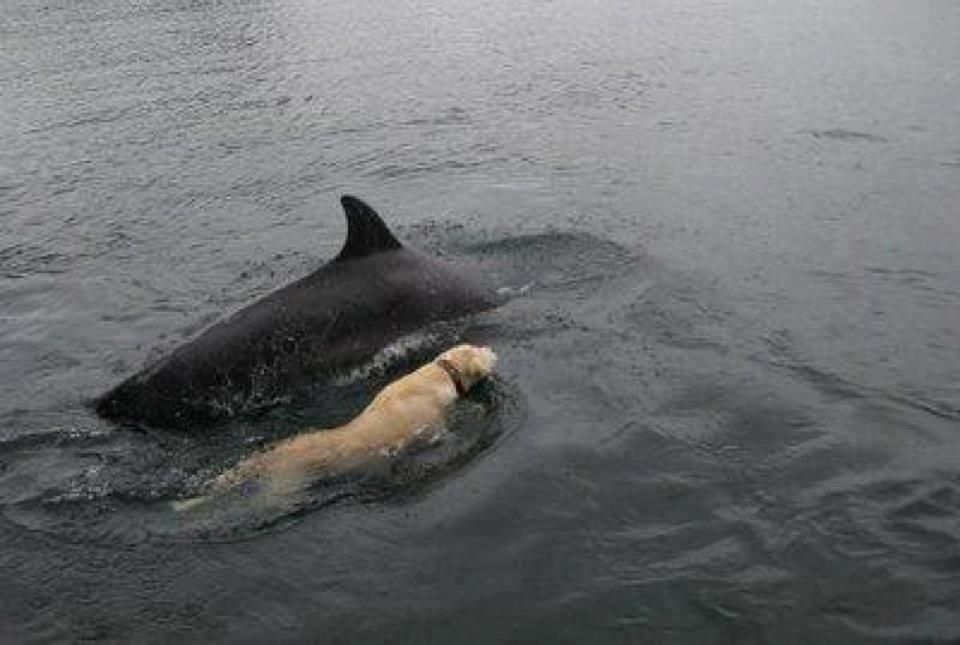 We need more dolphins and dogs in this world! Absolutely precious!