Bear, lion, and tiger become an inseparable trio after sharing a traumatic past …and it's absolutely amazing!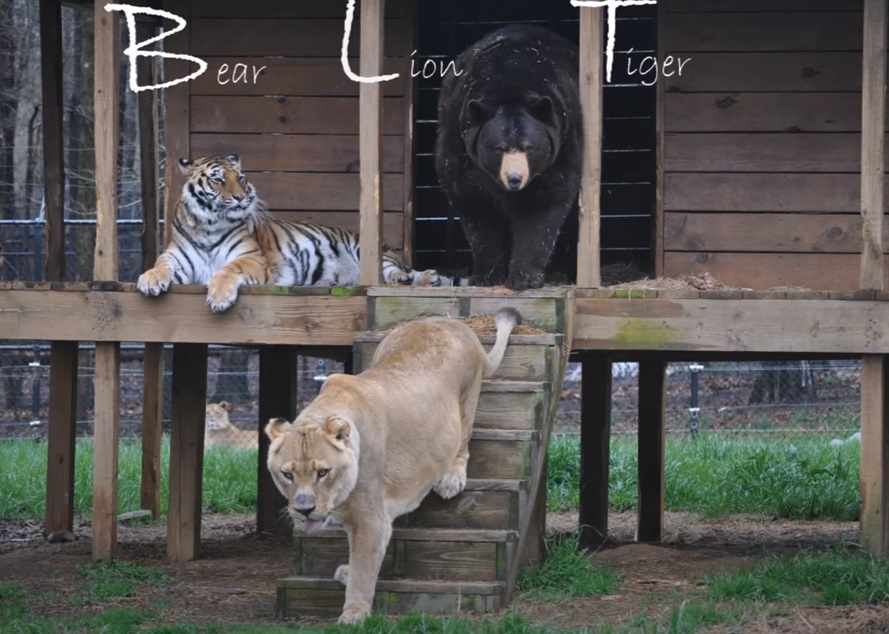 15 years ago these 3 unusual brothers were rescued from a drug dealer who kept them as status symbol while they were just babies. Out in the wild, the three would probably never meet because they live continents apart, but having been through a lot together, the "BLT" trio as they are affectionately called by the visitors managed to find a way to live in harmony at the Noah's Ark animal sanctuary.
The sanctuary charges no admission fees for the visitors who want to see the motley crew of its inhabitants and relies heavily on donations.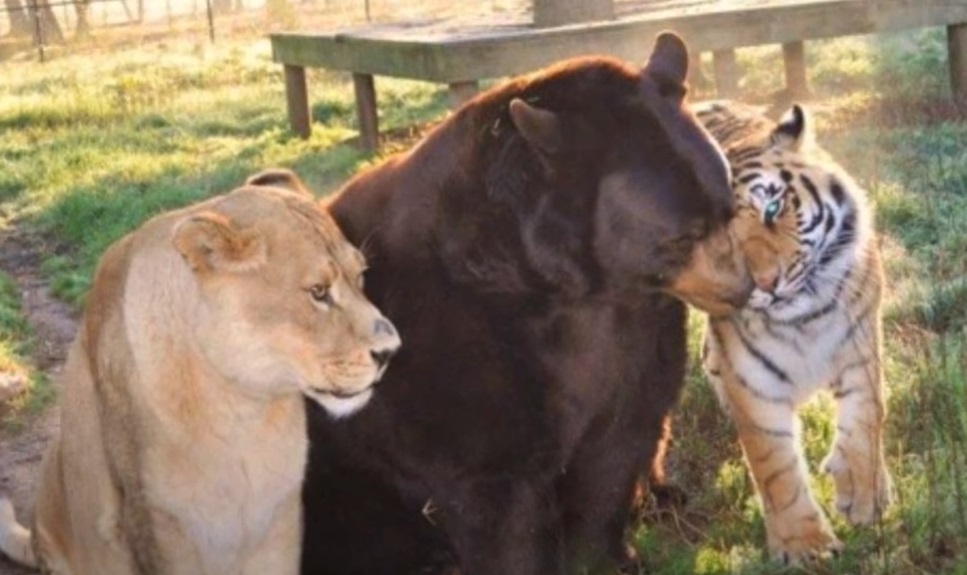 They should make a movie about this