"This is one of the most touching animal stories. Today, Rising Star is healthy and prospering thanks to his momma horse, Uniek."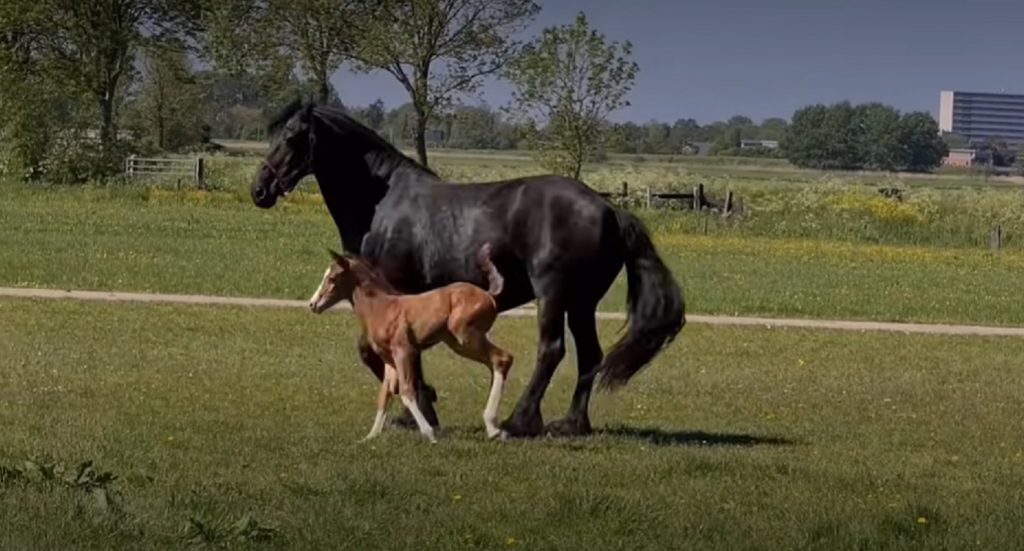 Motherhood is the same whether we are talking about humans or animals. These mothers will do anything to protect and feed their children risking even their lives. The love of a mother is unconditional.
In Netherland, a Friesian horse named Queen Uniek was ready to give birth to her baby. However, when she went into labor, the veterinarians noticed that something is not right with Queen. The mother was running madly in circles.
Sadly the baby loaf came out not breathing however the vets did all their best to help it breathe and to bring it back to life again.
Queen started to sniff and check on her baby without any result.
Yvonne the owner stood by the mother's side comforting and calming her to feel less distressed. Her heart was broken by the loss of her baby foal.
After that awful happening, Yvonne got a call from a friend telling her that they have an orphaned baby foal in their stable. The poor baby was needing a mother as soon as possible. With no hesitation, Yvonne took the little foal home to introduce it to Queen and to finish her sorrow once and for all.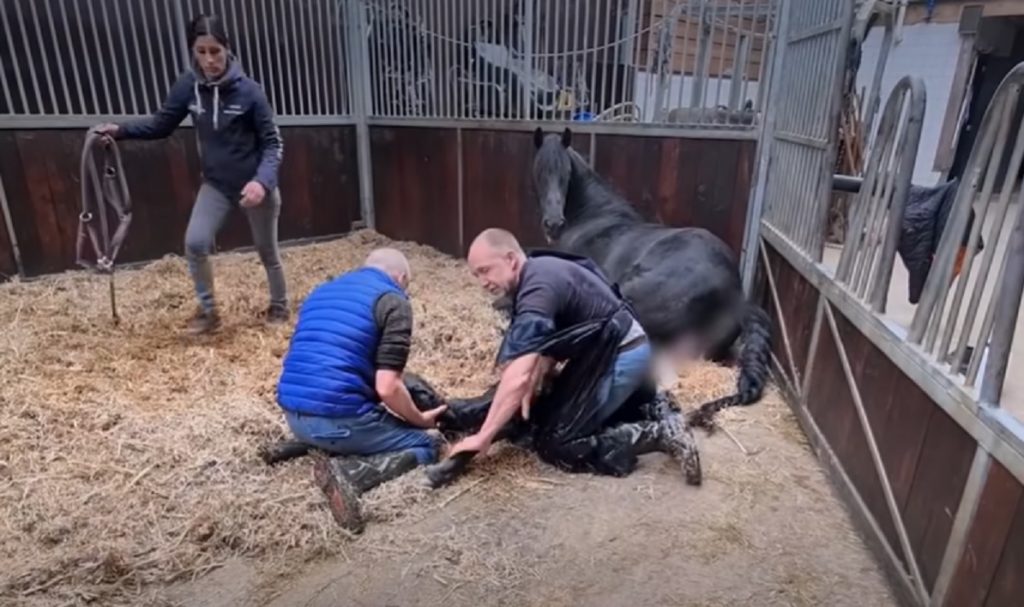 The baby foal's name is Raising Star, and when he met his new mom, Queen was very cautious but after a while, she got closer and sniffed Raising Star and did a little cute dance. That means she's accepting the baby.
"Wow! I've never seen an animal accept an orphan baby that fast. What a great mommy."
"It was a very special moment. I never thought this would happen. We knew instantly that Queen Uniek accepted Rising Star," Yvonne told The Dodo.
If you like this video please share it with your friends and family and let us know what you think of this story in the comment section.