He taught his puppy a trick that left me speechless. You have to see this…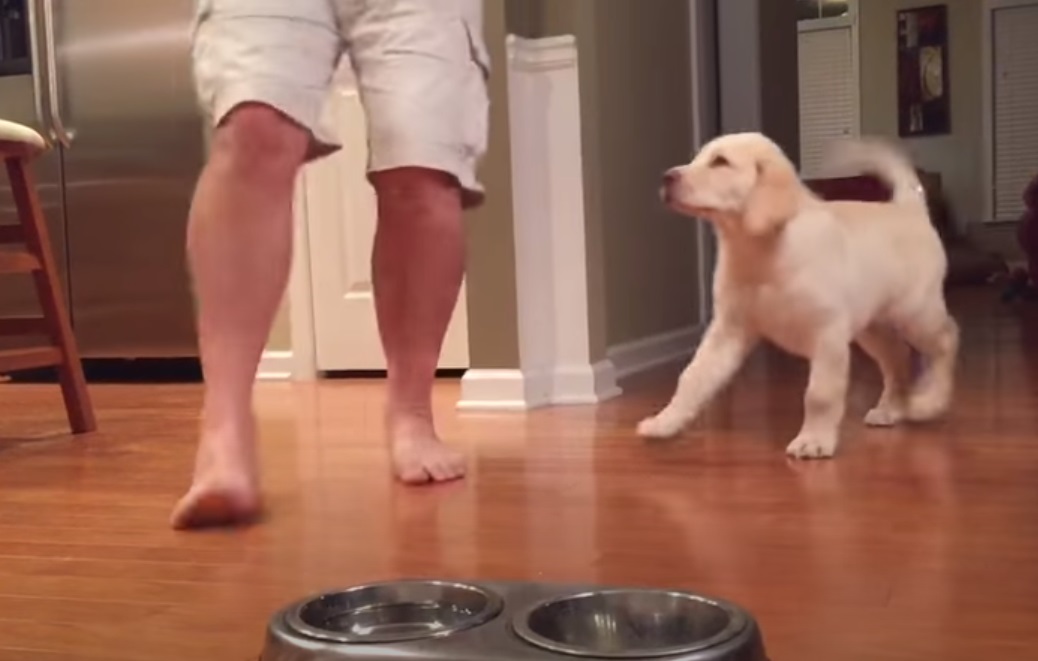 There is no denying that dogs are smart! You needn't go further than YouTube to figure that out. There are dogs singing, jumping through hoops, painting, bringing beers from the fridge etc. But religious dogs praying? Now that's a sight you don't see every day. Enter Kahlua! Kahlua is an 11-week-old purebred yellow Labrador, and he is absolutely, drop dead gorgeous.
We bet you've never seen a dog do what this beautiful pup does. He prays with his daddy (his human daddy, not his dog daddy) before eating dinner. He actually lies down with his little paws in front of his head and prays! The little pooch looks heart-meltingly adorable! He is so sweet we could eat him up!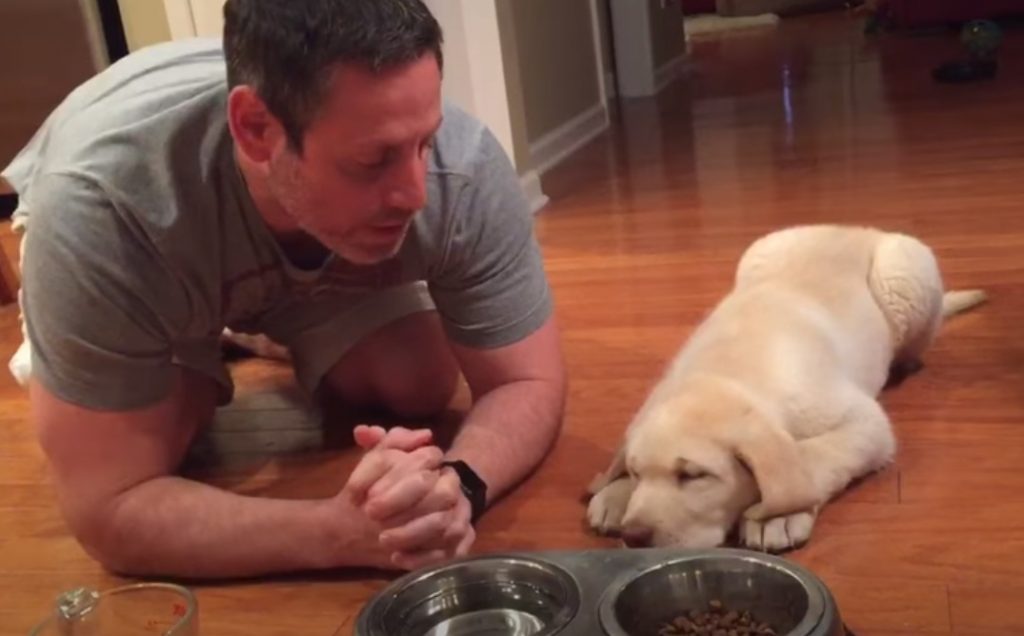 Teaching your dog how to pray though, we're not exactly sure where we stand on that. Primarily because the dog has no concept of religion, and has no idea what he is doing. Next thing you know there'll be dog Jehovah's witnesses knocking on your doors offering free samples of the Bible! Now, that would be a sight to see! We prefer the old – "Who's a good boy?", "Shake my hand?", "Say hi to daddy!" or just simply letting your dog enjoy his dinner! That's just much cuter and dogs love it!
Somebuddy call the Police! That little pup stole my heart!