This rescued Pit Bull just had his first warm bath ever, and his reaction is the best!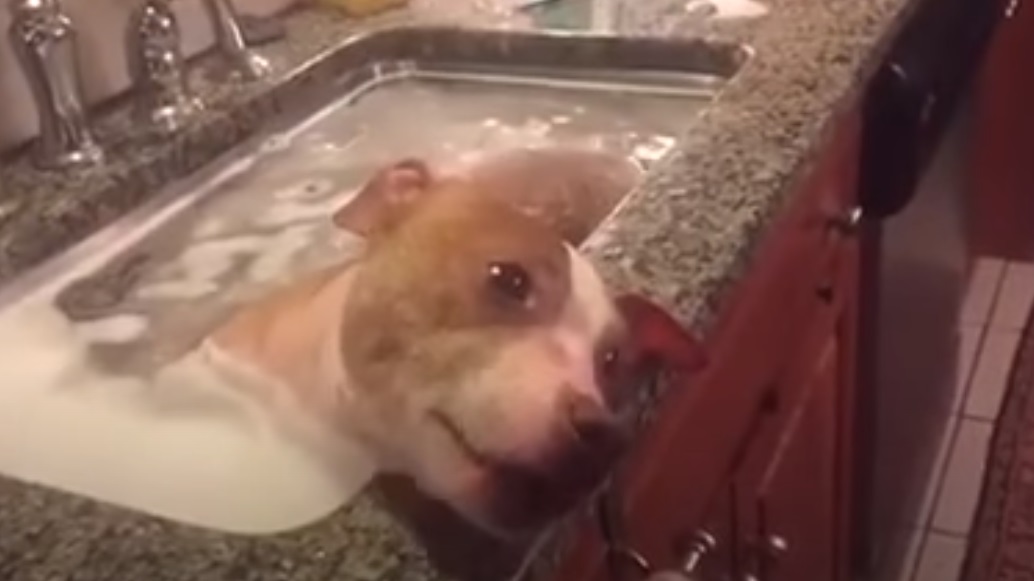 Who doesn't enjoy a relaxing bath? Well, we can name at least a dozen cats and pooches who go crazy when you only mention taking a bath to them. This Pit Bull, however… He loves it! He's a true hedonist. A Caligula among dogs! We can see him lying in his bath, adorably munching his snacks and enjoying life! But there's more hiding under the surface. Namely, Rudy's life wasn't always this great.
In 2015 he was found on the streets of NYC in critical condition. Nobody knows what his life was like before that. He was rescued by S.N.A.R.R. and they provided appropriate medical care and treatment. After his rescue, this lovely pooch was placed into a foster home where they took great care of him and gave him all the love that he deserves.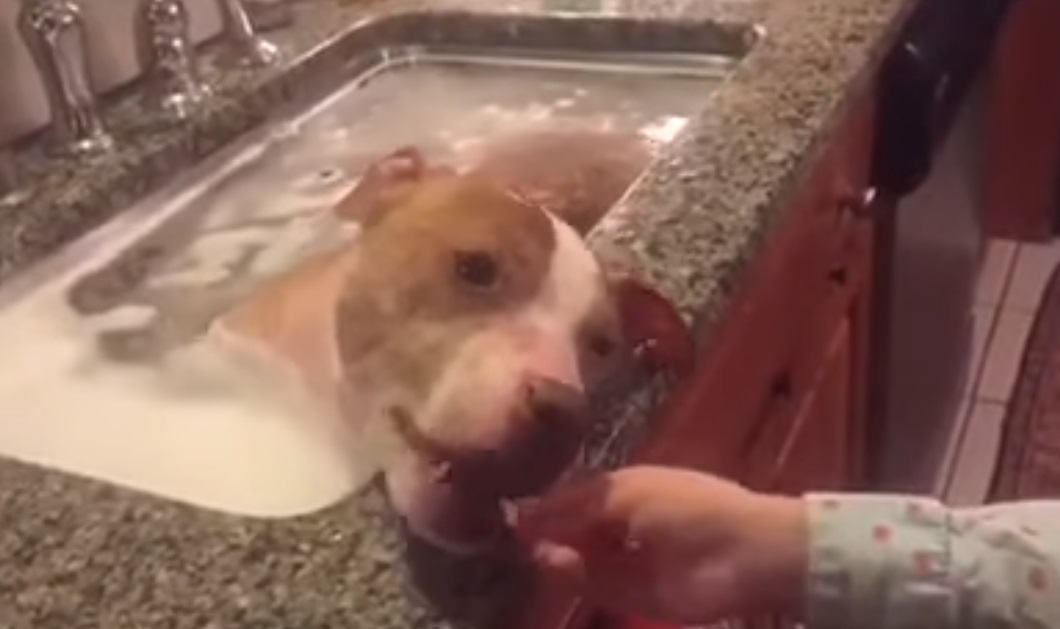 After so much struggle and hardship, it's great to finally see this beautiful dog enjoying life! And he certainly looks like he knows how to do just that. Cheers Rudy! Live long and prosper our dear friend! You deserve it!
So cute!! He's absolutely loving his bath time