This recipe is so simple, it only takes four ingredients, and you can make it in four easy steps. It's an easy dessert for big holiday gatherings and pot lucks.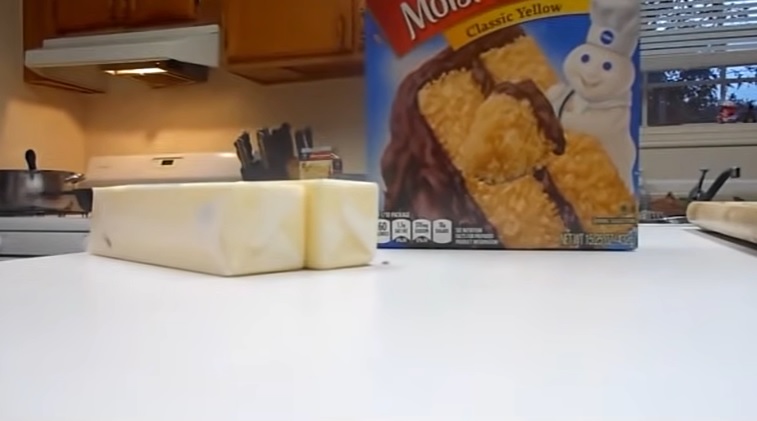 You only need one can of crushed pineapple, one can of apple filling, one box of cake mix and two sticks of butter. Just grease the baking dish, dump in the fruit, sprinkle the mix on top and put butter on top.
This dish is HEAVENLY!
It'll be done after 34 to 45 minutes in your 350 degree oven…you can watch the video on Youtube…