Car rides – they're about million times better with dogs.
When this guy's favorite song came on the radio he did what most of us would do, he joined in and started singing too.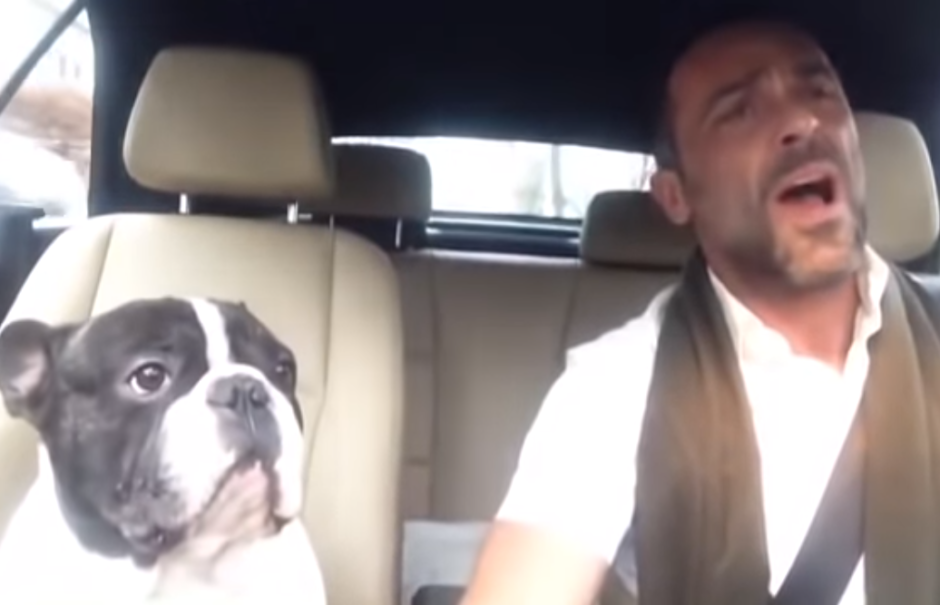 Apparently Junior the French Bulldog loves this cover of Rihanna's "Diamonds" as well because as soon as his dad started singing, he joined in as a back-up singer, LOL.
No, this is not some random howling, this is actual singing. Pay attention to how Junior waits for the exact moment in the song to do his part. More than 3 million people saw this video, and even though I'm sure most of them saw it for Junior, you gotta admit his dad is easy on the eyes too. Hubba-hubba.