Many of funny videos shared on the internet nowadays, and the funniest are those the pranks ones ,You are going to be smiling from ear to ear when you see this! And most of the credit goes to the star of the video, Maymo.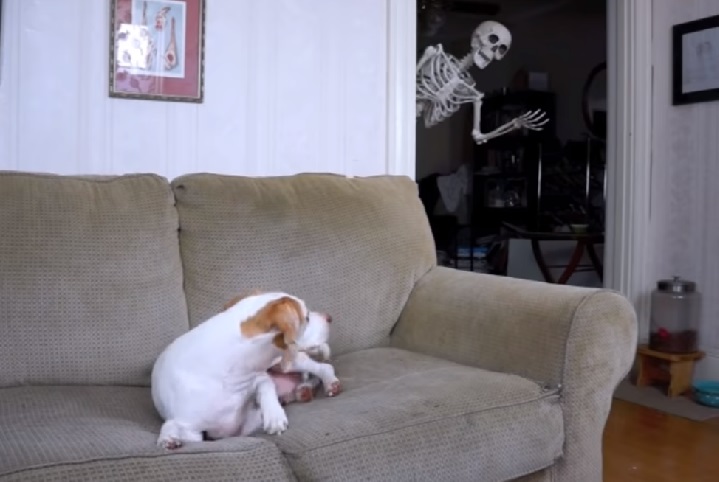 This cute dog has a lot of followers on the internet. He has his own YouTube channel, and this video viewed more than eight million times in less than a year. His owners decided to joke him for Halloween.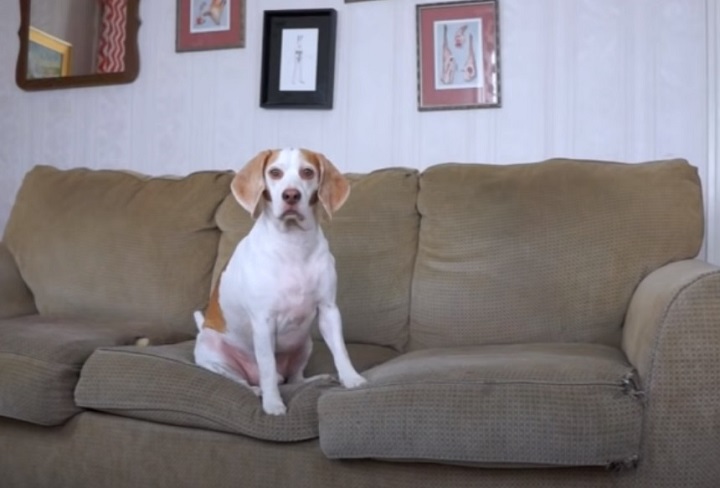 So they brought a life-sized skeleton and tried to see how he would react. Maymo is confused at first, but then he quickly attacks the "intruder", foiling his owners' prank. Guess what? You can't scare a dog with a sack of bones! Watch this adorable video below!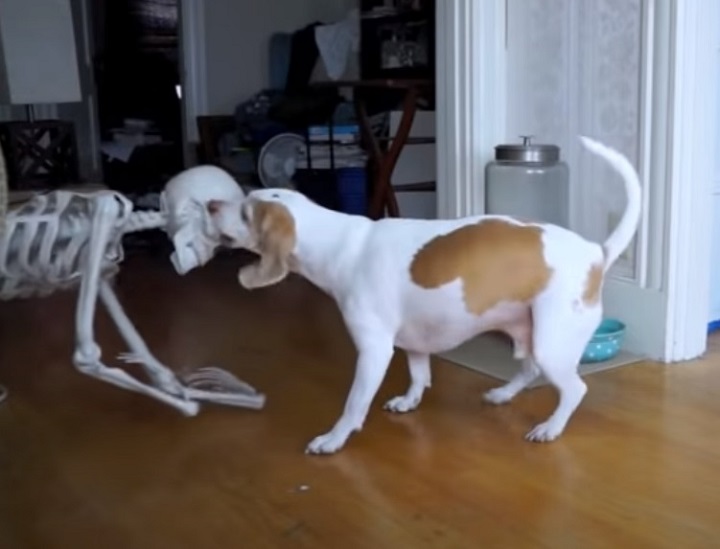 I've seen scared dogs & this isn't one of them. This fella wants to PLAY! "The dog doesn't look scared, he looks hungry….dogs, bones…LOL!!" Source: Youtube/Maymo
Don't forget to share this with your friends and family!