This teacher posted a TikTok video and it is going viral on the internet
The video gained 12 million views and it is about a teacher who let a student sleep a little during his class.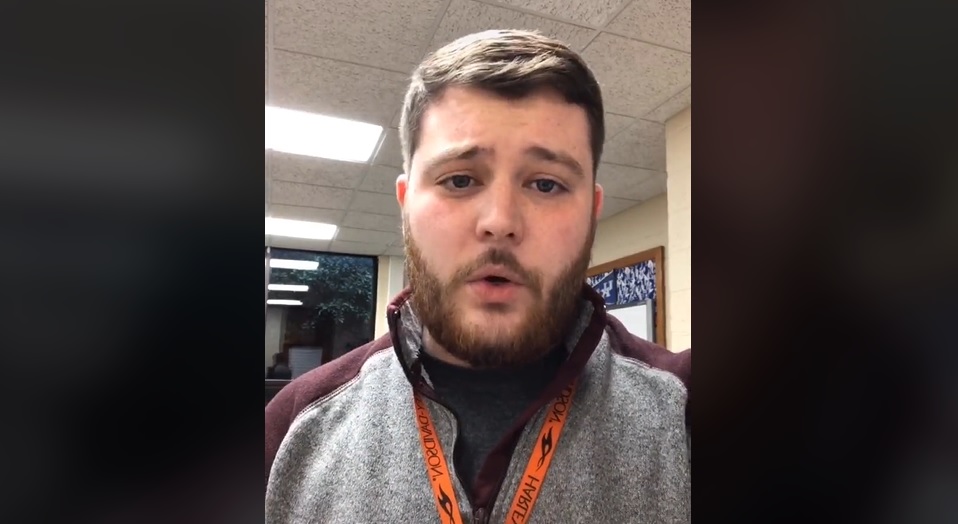 He is an 8th-grade teacher in Kentucky and his name is Brandon Holeman, in the beginning of the video he said: "Sometimes the nicest thing a teacher can do for a student is let them come in, lay their head down and go to sleep."
And to explain the reason behind that he added.
"This is for all the teachers and students out there, Life can hit hard, and we all need some grace."
Affected by his speech some viewers commented "This brought straight tears to my eyes. We need more people like you"
Don't hesitate to share this post with your friends and family.