The world may have become a little more accessible to wheelchair users thanks to the Rig, an off-road wheelchair that Zack Nelson made to his paralyzed wife.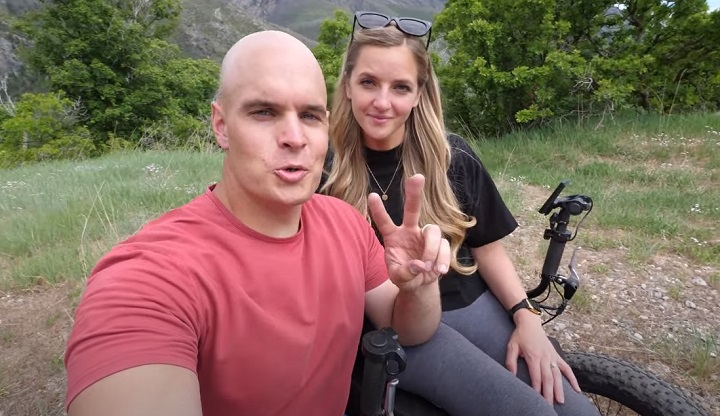 The off-road wheelchair is not just a wheelchair according to the manufacturer, and that's because it has so many extra features. Husband and wife YouTubers Zack Nelson and Cambry Kaylor from « Jerry Rig Everything » YouTube channel, collaborated together to make the wheelchair. Cambry was herself testing the Rig at every step of fabrication.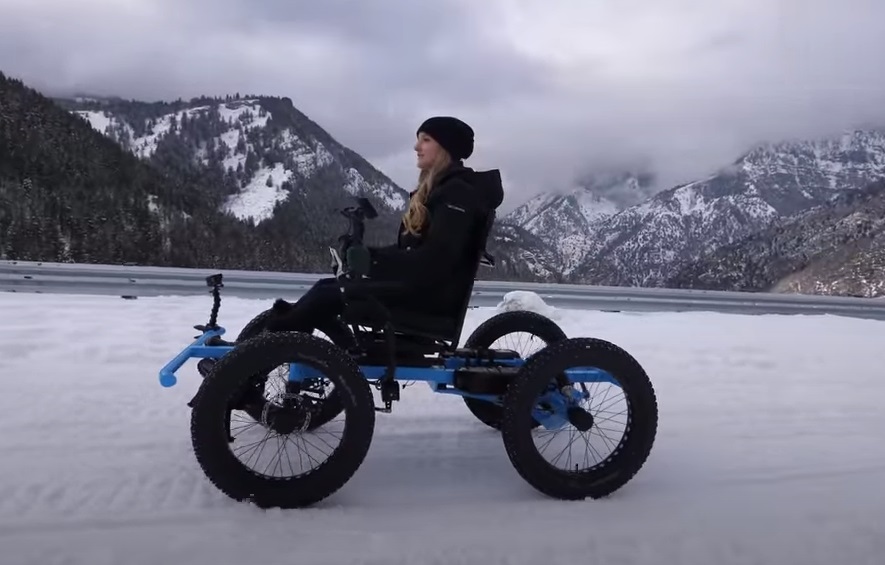 The Rig has four wheels but uses bike parts, like its tires in order to offer easy maintenance. Unlike most wheelchairs, it has a rear rack mounting system, massive wheels and it fits all terrains that a bicycle can fit. Cambry rides on a rocky dirt road, a snow-covered mountain, a grassy forest, and a sandy beach. She navigates easily the outdoors by herself.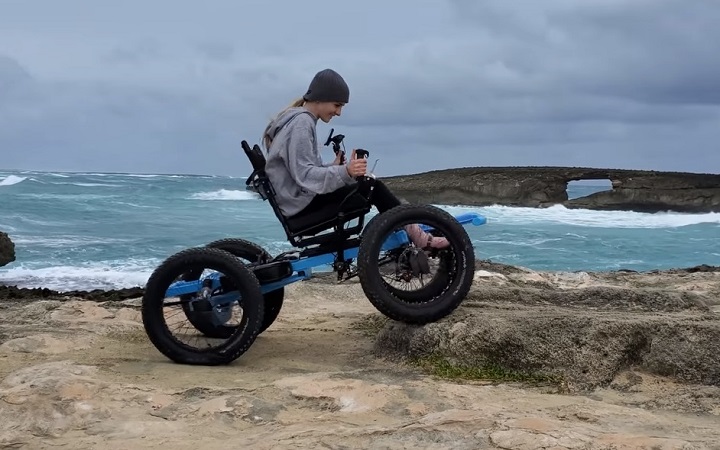 « I love my light blue Rig », said Cambry in the video. « We've traveled over a thousand miles and it has taken me to places I never thought I'd go in a million years. Like hiking to a waterfall in Hawaii or the canyon which are all places I couldn't go in my normal wheelchair ».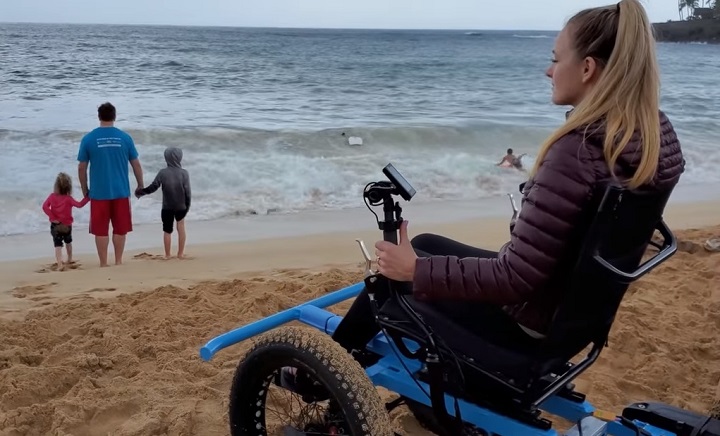 The battery-powered platform is noiseless, and it can travel up to 12 miles per hour. It took years for Zack and Cambry to build an affordable and customizable off-road wheelchair. Judging by Cambry's own experience, they succeeded!
This is so beautiful! Really inspiring work!
"This is how businesses should start. A passion project that turned into a product. Love it" Source: Youtube/JerryRigEverything
watch the video down below and don't forget to share this amazing invention with your friends and family…