Her name is Betty Reid Soskin, she retired at the age of 100 years old She is also get honored in memory of the years she worked as a social activist.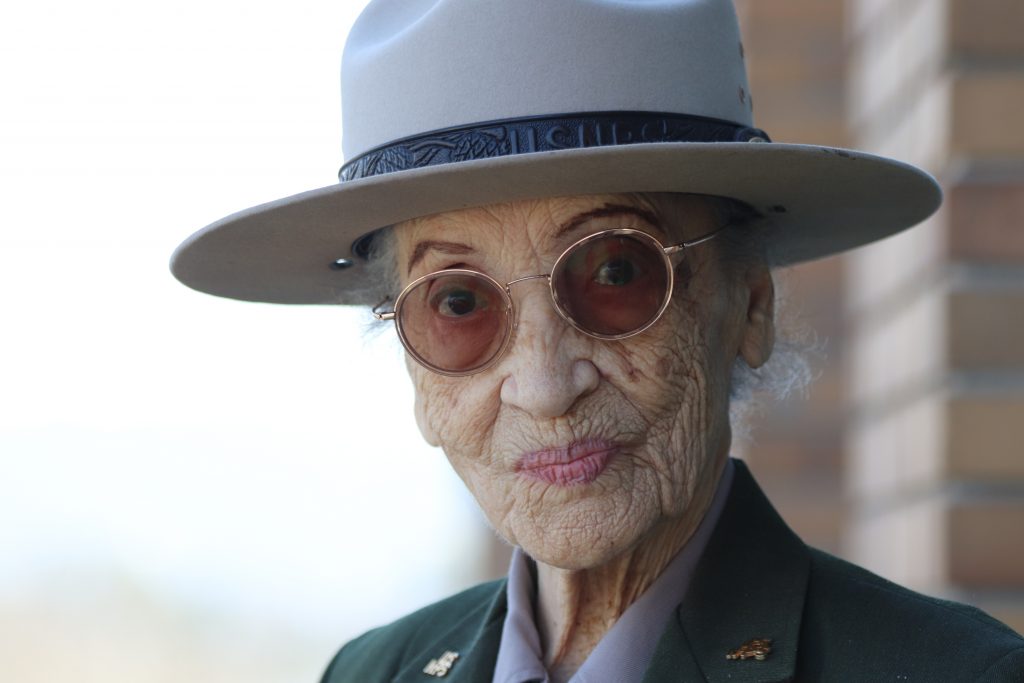 They say "Choose a job you love, and you will never have to work a day in your life," it is 100% true that loving something you do makes the work amusing and effortless.
You can find this example in Betty Soskin, she is the only one in the world who never gets fed up with her job. Last September, when she turned 100 tears old she announced her retirement and she was titled the oldest park ranger in the united states.
Betty has been sharing her experience and stories from World War II in the last 15 years at Rosie the Riveter/World War II Home Front National Historic Park in Richmond.
Her passion and love for her job left an influence on her coworkers and the park itself and it was because of her the park become what it is today as her colleagues said.
On April 16/2022 a ceremony honoring Betty's retirement will be held as well as her birthday.
Happy Retirement, Betty!

Betty Reid Soskin, the oldest active ranger in the National Park Service at age 100, retired today after a remarkable career. Learn more: https://t.co/sUOb3R5ZFQ

?Betty Reid Soskin @RosieRiveterNPS pic.twitter.com/u1vDWqqwwA

— National Park Service (@NatlParkService) March 31, 2022
"To be a part of helping to mark the place where that dramatic trajectory of my own life, combined with others of my generation, will influence the future by the footprints we've left behind has been incredible," this was Betty's statement.
When she was young, Soskin worked in a segregated Union hall as a file clerk and after that, she ran a record store with her husband called Reid's Records until 2019.
Betty at the age of 89 years old got a permanent job after working for some time at the National Park Service.
"Being a primary source in the sharing of that history – my history – and giving shape to a new national park has been exciting and fulfilling," this amazing woman said. "It has proven to bring meaning to my final years."
Betty Reid Soskin, the country's oldest active ranger in the National Park Service, retired Thursday at 100 years oldhttps://t.co/kwa0Ndv1Nr

— KTLA (@KTLA) April 1, 2022
The National Park Director, Chuck Sams said: "Betty has made a profound impact on the National Park Service and the way we carry out our mission. Her efforts remind us that we must seek out and give space for all perspectives so that we can tell a more full and inclusive history of our nation."
Betty also will be honored with a school named after her in memory of the years she worked as a social activist.
Happy retirement and happy birthday, Betty.