Even if dogs are mistreated they still forgive enough to present a paw. Humans could learn somethings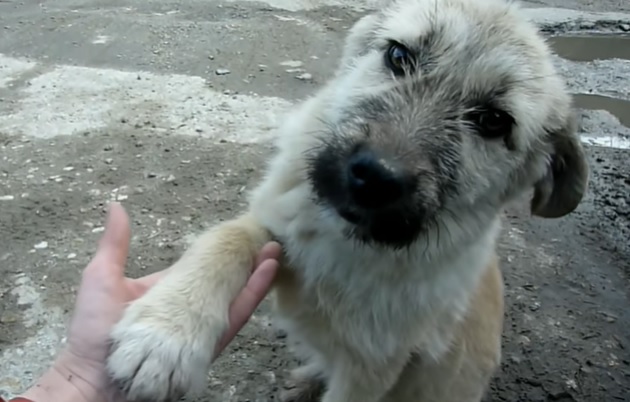 We all sometimes think that stray dogs can take care of themselves, which is true up to a point. They are very smart animals! However, they can't go to a vet on their own, they can't buy food, and they can't turn up the heater when it's cold outside.
So next time you see a stray dog have this in mind. They are domestic, not wild animals, and they need us in order to survive!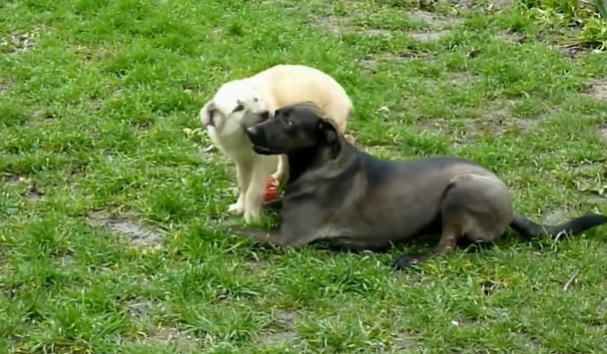 Fram was a stray dog until he was found standing near a busy road by some very kind people. He was disoriented and only meters away from passing cars. They approached him slowly and carefully because they were afraid that he might make a sudden move and run towards the cars. After a one-hour wait, he finally got used to their presence.
Even though the pooch looked relatively healthy, he was covered in fleas and ticks! They knew that they had to take him to the vet immediately! It turned out that ticks and fleas were not the poor pup's only problem, he also had demodectic mange and was prescribed medication and special baths. Fram is now around 6 months old and is waiting to be adopted!
I am so glad I watched this video because my heart needed a good warming today!