Brad Rich was boating off the coast of Seward, Alaska when he and his friends noticed some humpback whales in the distance.
He began filming the seagulls in the distance hoping to get a glimpse of the whales feeding.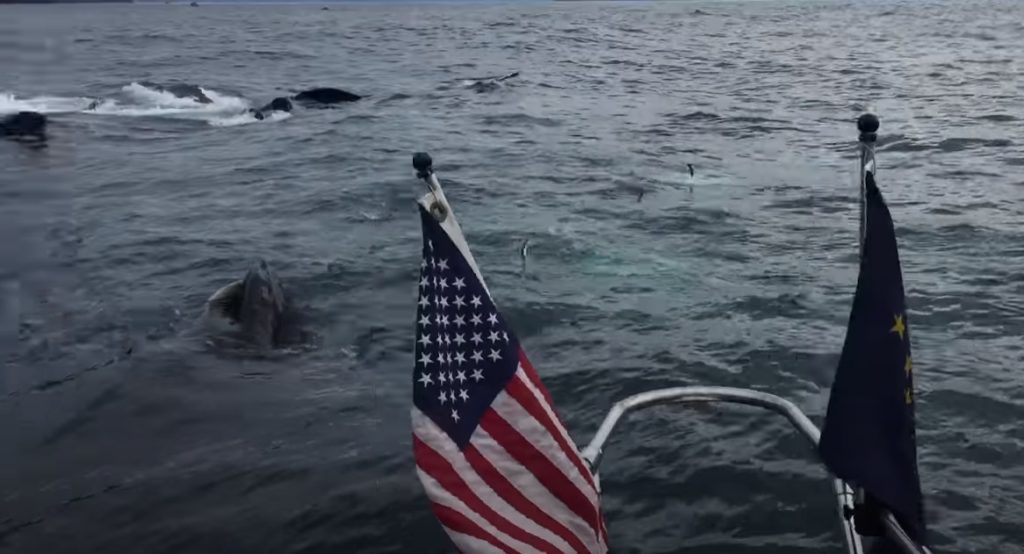 That's when he heard sounds at the stern of the boat and got the surprise of a lifetime – a large pod of whales breached right in front of him! Needless to say, he freaked completely out at the amazing spectacle. Wait for it…the The "money shot" comes at 0:56!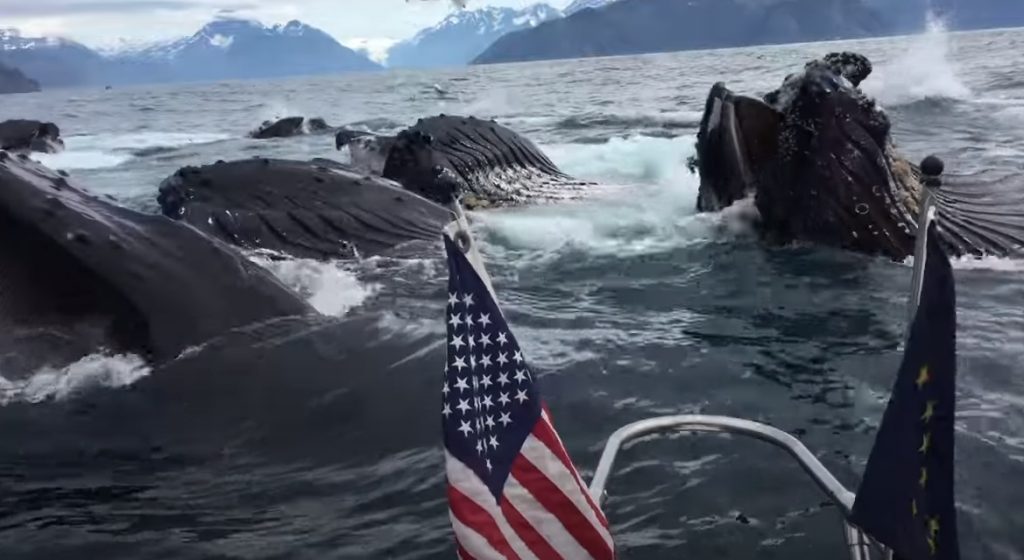 OMG that must have been the most epic experience! I had to watch this a few times.
"Just listening to his excitement in his voice and seeing such a rare sight of whales eating ALSO put a smile on my face… That was really an enjoyable clip!"
Don't Forget to share this man's experience with your friends and family…