When she was 17 Samantha lost her both parents due to cancer, so she took the responsibility to raise her younger siblings. In life, we really don't know what's coming and everybody is living their lives with no fear of what is going to happen tomorrow.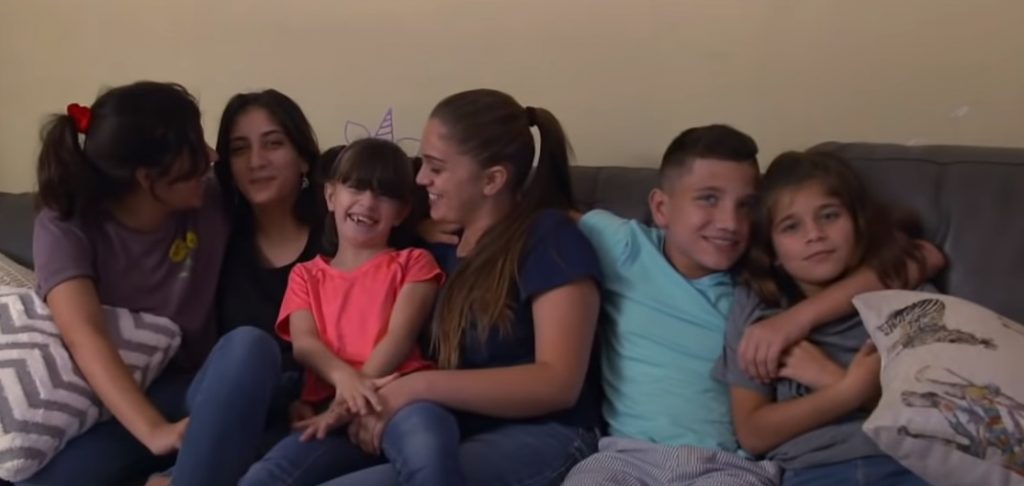 we are in Orlando Florida, the Rodriguez family was a wealthy, delightful family. Unfortunately, in 2013 Lisa Smith, mother of 6 died of cancer. Her husband Alexander Rodriguez was left with 6 children to look after. He promised Lisa to take care of the children no matter what. 3 years pass, the father dies of Lymphoma.
Suddenly, the 6 children were alone with no one around but each other. Samantha was left with no choice just to step up and fill her mom and dad's shoes.
Meet Samantha Rodriguez, the Florida 21-year-old who stepped up to raise her five siblings after both their parents died. https://t.co/4ndMjVMS8j

— Inside Edition (@InsideEdition) March 2, 2020
Her story is heartwarming, lately, she talked with The View about the life after the loss of their parents. "My reality [was] I'm 17 but these are my brothers and sisters, and when I looked at them, I knew that they're children," she said. "They're vulnerable and they need an adult, so I became their adult."
The thing is if Samantha didn't step up to be the big sister her siblings need, they could simply end up in the foster care system. Also, it would mean that her dad broke the promise he made to their mom, and she definitely won't let that happen.
"I knew what I had to do," Samantha told CNN, and added, "I learned so much from my mom. I was like her sidekick so I learned what it meant to raise a family. When we lost her, I knew that I wanted to be just like her in every way. That's what I wanted to do for the kids."
The Rodriguez kids lost both parents to cancer in recent years. Samantha, 20, has taken on the role of caregiver to her five younger siblings. The kids thought they were visiting the OCSO Aviation Unit for a tour. Instead, they received a Christmas none of us will ever forget! pic.twitter.com/1Bs4w6PQob

— Orange County Sheriff's Office (@OrangeCoSheriff) December 24, 2018
Samantha is 21 today, she is in college and working as a part-time waitress to feed her family. her 6 brothers and sisters, Destiny 7, Bella 9, Micheal 12, Brenda 15, and Milagros 16, all of the dressing and eat well and go to school consistently due to their sister's sacrifices.
Samantha told The View that she went back to school to convince her siblings that education is very important.
"When I [graduated] the kids were very proud of me and they came to my graduation and it was amazing. I didn't know people who graduated high school or went college, and I didn't have that direction so it was hard for me," Samantha said. "When I realized that I wanted the kids to finish and that I wanted them to be successful, I was like I need to give them that example and show them."
21-year-old Samantha Rodriguez opened up to the co-hosts about taking on the roles of mom and dad to her five siblings after both parents died from cancer. https://t.co/Xyvw8TSDUx

— The View (@TheView) December 9, 2019
The host of The View, Whoopi Goldberg asked Samantha what is the most valuable lesson her parents have taught her, she replied "They showed us not to take anything for granted. That's something I try to teach the kids. At the end of the day, the material things don't matter. What's given can be taken away so fast. The only thing that really matters is family and love and support."
Gladly her siblings understand that Samantha had to give up on her life just to raise them and be there for them. However, she says that taking care of her brothers and sisters is everything for her and she is very proud.
We pray to god this amazing family will achieve anything they dream of because they deserve it all.
Don't forget to share this emotional story with your friends and family.