Hey, got a minute to meet the most adorable pair you're ever gonna lay your eyes on? Get ready for it… we're talking about hungry baby otters enjoying their breakfast!
Now, anyone who's ever been near a little otter knows they love their chow. These little fluff balls are no different! In fact, the way they tuck into their breakfast is so delightfully unique, you're in for a real treat!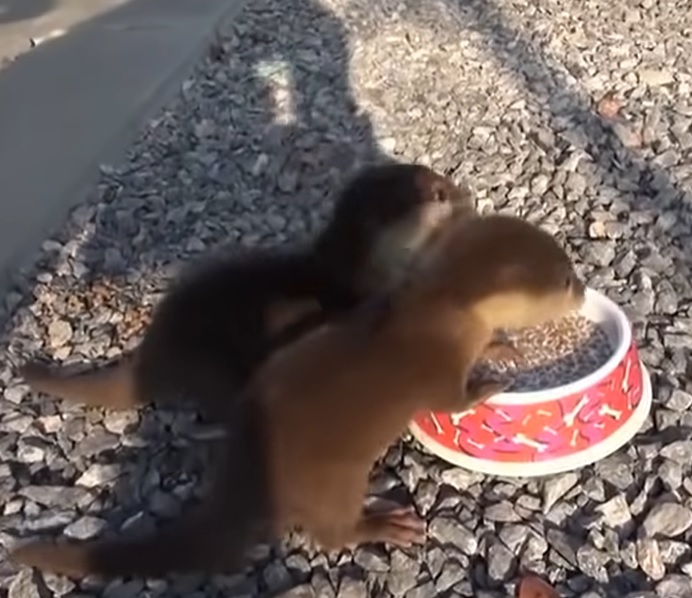 Whining and Dining – Baby Otters Like No Other
The first light of day breaks and our hungry baby otters sit patiently by their food bowl, eyes wide with anticipation. And then… out comes the most endearing sound you'll ever hear, funny whining noises that'll make you giggle!
Who would've thought, right? What animals make squeaking noises, you ask? Well, now you know, otters are on that list! Their morning mealtime becomes a symphony of squeaks that sounds like joy itself!
OMG, this is the cutest thing I have ever heard!
A Peep into The Twin Baby Otters Breakfast Ritual
Now, these aren't just any otters. These little guys are twins, making their breakfast ritual twice as adorable! Their shared meal time is a sight to behold. They munch, they crunch, they make the funniest sounds – it's pure magic, really.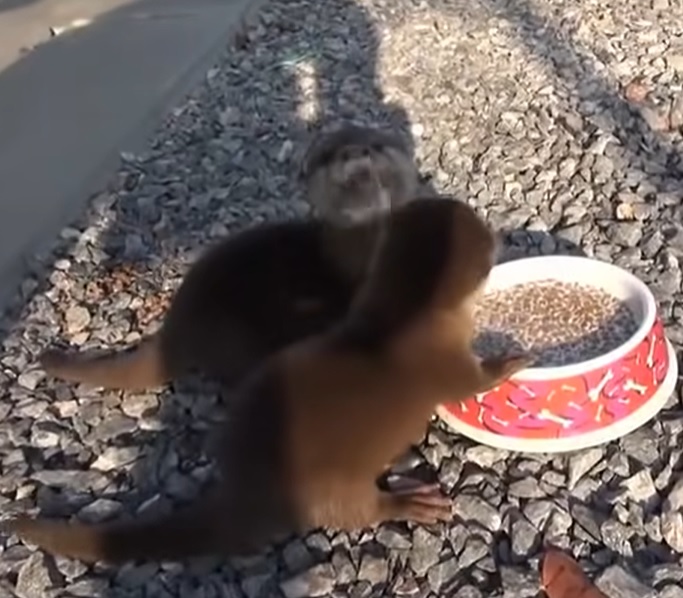 Baby Otters: Food Cycle and Habits
So, what's on the menu for these cuties? Well, let's dig into the otter food cycle and habits. Our furry friends are quite the seafood enthusiasts! Their typical diet includes fish, shellfish, and other little critters they can get their paws on.
Supporting Non-Profit Organizations
These little otters aren't just heart-meltingly adorable, they're also little fighters. Frank Cuesta is a wonderful human being that is taking care of them while they need special care at SCS Thailand, They were rescued and are now being cared for by a wonderful non-profit organization, giving them a second chance at life.
Do you feel a little love for our otter friends too? Well, you can help out too! Let's do our part to support these organizations and give more otters like these two a fighting chance.
So, there you have it, the heartwarming tale of two adorable, hungry baby otters. Makes you see breakfast in a whole new light, right? Let's remember to lend a hand where we can, and make the world a little brighter, one otter at a time.
Watch these adorable baby otters in the video below: