The royal family decided not to allow prince Harry to wear a military uniform during any ceremony.
The country still feeling sad since the queen passed away and the day of her funeral is approaching rapidly.
The late Queen have reigned for 70 years, the longest in British history.
A lot of people came to see and say goodbye to the queen one last time, after all she was the one who gave her people security and a strong sense of solidity.
One of the people who still grieving is prince Harry.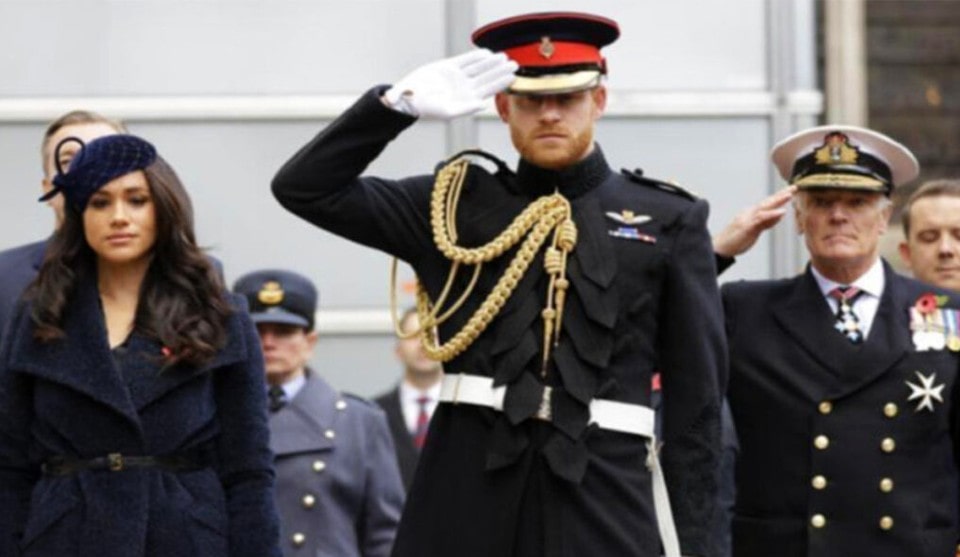 Her loss gave him a huge shock, because lately he was living far from her, he didn't get the chance to be by her side in her last days. As he stepped down from his royal duties and left to live in America with Meghan and his son Archie. Living in California, his wife gave birth to a girl, they picked the name after her great-grandmother, Queen Elizabeth, whom Prince Philip called Lilibet and her grandmother, late Princess Diana.
Because of living his royal duties behind, the royal family didn't gave the prince the permission to wear ceremonial military uniform.
However his uncle prince Andrew, after the rumors of his relationship with the child abuser Jeffrey Epstein and losing a series of UK titles, he is allowed to wear a full ceremonial military uniform.
Reports says that prince Andrew will dress in the uniform he wore while his late mother was a Vice Admiral of the Navy as a final salute to her.
After hearing this prince Harry was furious and asked to for his military uniform but the Palace rejected his demand.
In the end Harry will wear a regular suit. The Palace also wrote that the focus should be kept on the life and heritage of Her Majesty Queen Elizabeth II saying "his decade of military service is not dictated by the uniform he wears."
Tell us in the comment what do you think of this decision?