Prince William and Prince Harry are definitely Princess Diana's children; they have her kindness and humanity. She would have been so proud of them.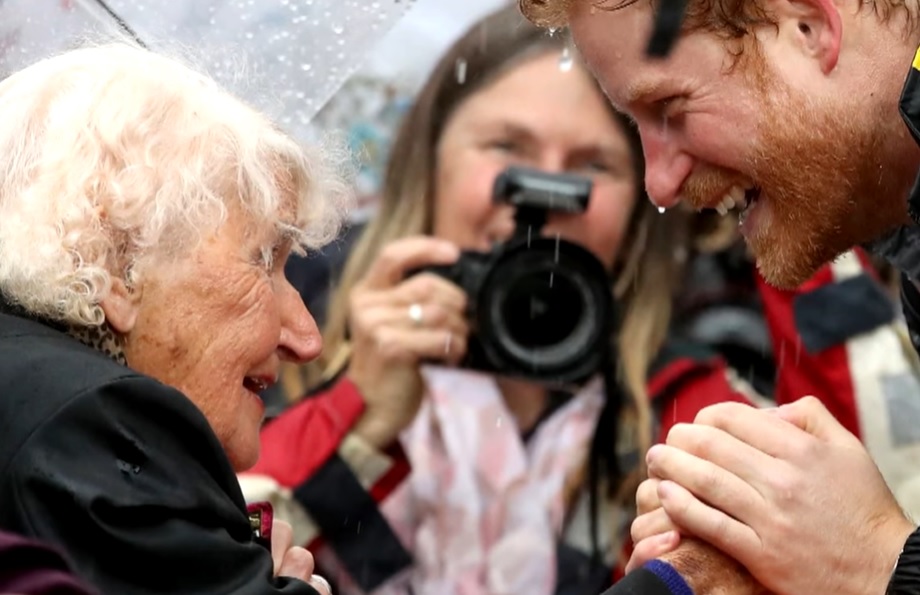 The prince or the members of the British royal family have a full schedule, from participating in charitable activities to appearing at important public events and working with non-profit organizations.
In 2014, Prince Harry assisted to start the Invictus Games, which is a competition for injured veterans. In Latin, Invictus means unconquered or undefeated, and the Prince wished the event would "demonstrate the power of sport to inspire recovery, support rehabilitation, and demonstrate life beyond disability."
Moving forward to 2017, in Sydney, Australia Harry went to promote the Invictus Games. On a rainy day, during his visit, many people gathered around to meet him.
In the middle of that crowd, there is a 97-year-old fan named Daphne Dunne, who was a veteran of the Second-World-War-era Australian Women's Army Service. Her husband died on duty his name was Albert Chowne at the age of 24 and he was given the British Empire's highest award for valor, the Victoria Cross.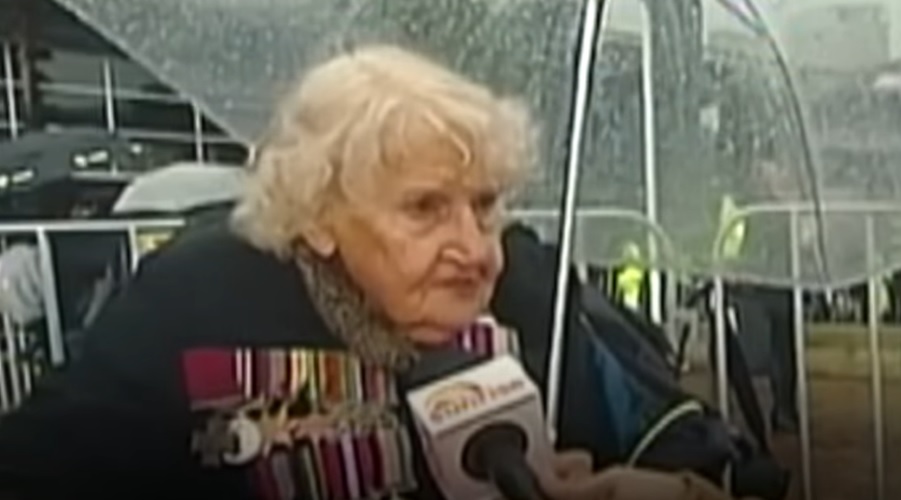 She was wearing her husband's VC as a way to remember him. And surprisingly, Harry recognized her in the middle of the crowd in that pouring rain. The thing is the Prince met Daphne 2 years ago in Australia. Today he met her again and went to give her a warm hug and a gentle kiss on the cheek. Daphne Dunne said after the encounter "He remembered me and gave me another kiss on the other side."
It is so lovely that Harry remembered the old lady. He is a very kind man.