That dog deserves more than just that bite of food after that!!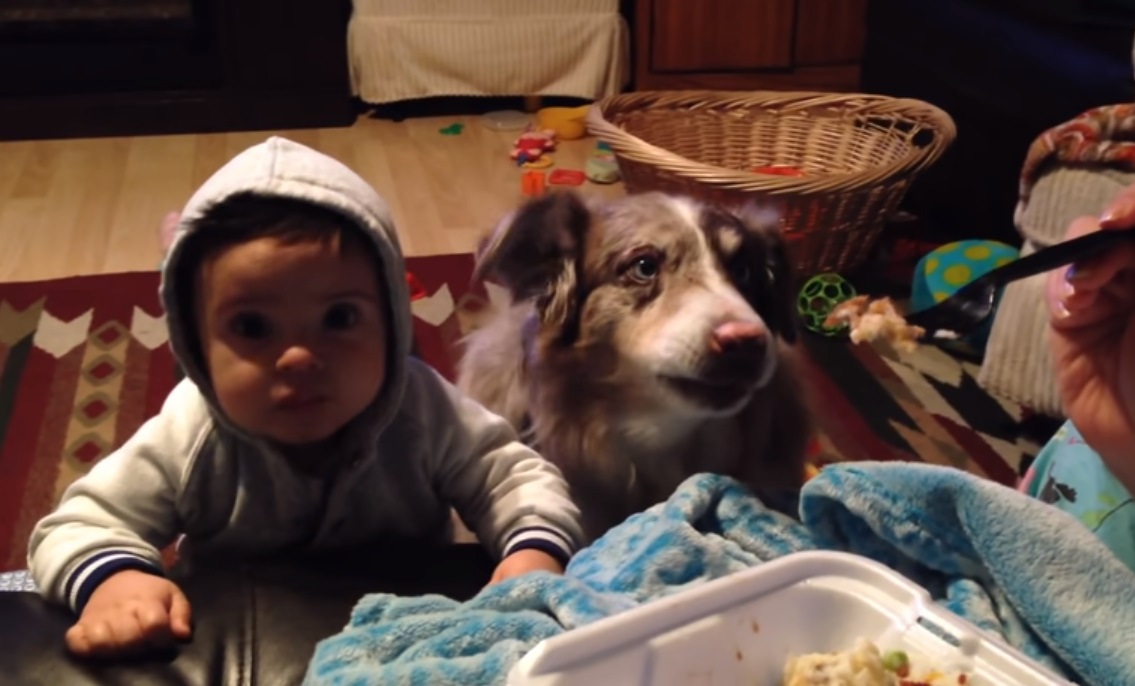 Dogs are full of surprises. Even when you least expect it, they are ready to amaze you. However, to believe in the following, you'll have to see it for yourself!
In the video below a young mum is trying to teach her baby to say "Mama" while she feeds him. However, the dog sitting next to the baby is extremely focused on the food, hoping he will get some. I couldn't believe it when I heard him say "Mama" before the baby. Fantastic!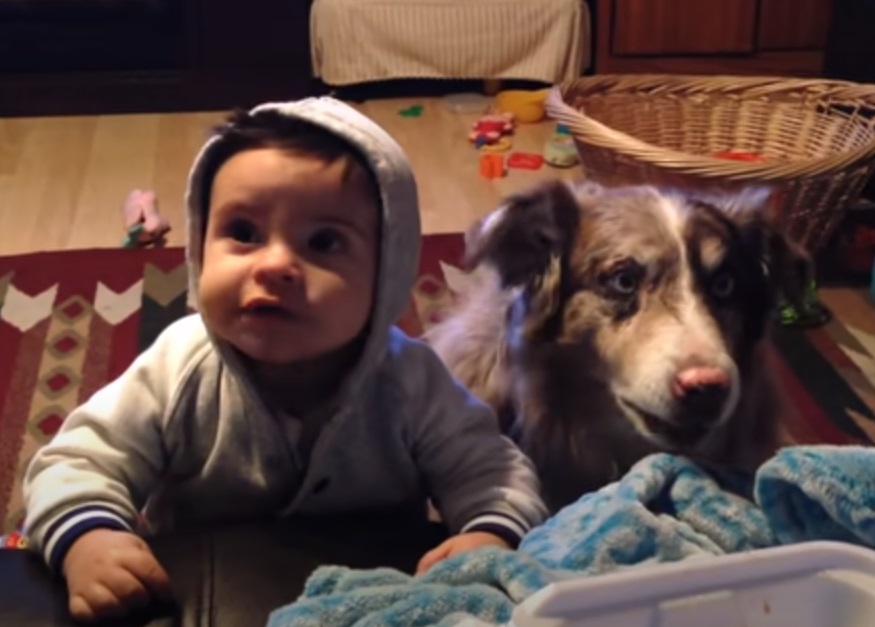 Dogs are full of surprises, don't you think?