Alla Novikova and Daniel Novikov a mom and son dancers will blow your mind with their incredible dancing skills.
This exceptional couple brings their own style to ballroom dancing. They appeared on PBS' "America's Ballroom Challenge" and left their crowd awestruck with their moves.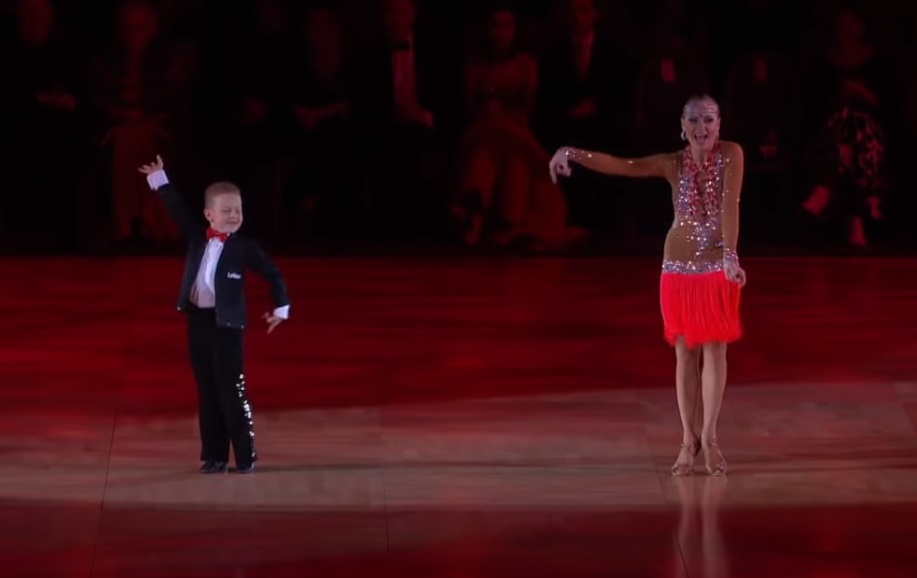 They come from Russia and this mom has been dancing since the age of 13. She continued her passion even when she moved to the United States in 2006.
She and her husband run Edelweiss Premier Ballroom, a dance studio in California. Daniel eventually picked up Alla's talent and is now following in her footsteps. He is only seven, but this little kid is definitely going places! During one of his interviews, he said that dancing with his mom is easy and fun.
Pay Close Attention To Her Partner! OMG! Source: Youtube/ PBS Just watch the video down below…
WOW!! Don't forget to Share this video with your friends and family!