If you're a dog lover, you probably know how cute and heart-melting it is to watch dogs interact with each other, especially when they are from different breeds or sizes.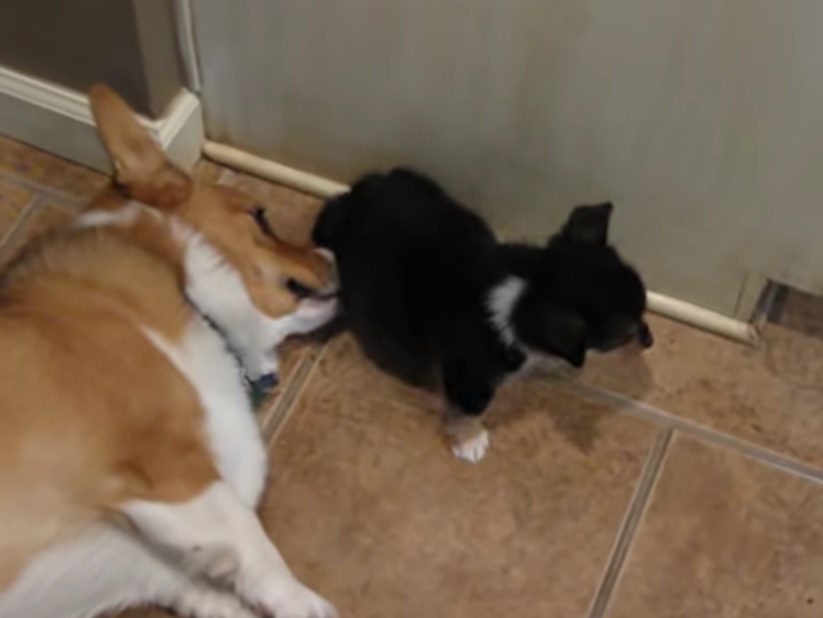 In this article, we will share with you a story of a corgi and a little puppy who had a sweet encounter and some tips on how to introduce dogs to each other.
Dogs are known for their unpredictable and amusing behavior, and sometimes their interactions with each other can lead to unexpected moments of hilarity. Such was the case when Mac the corgi met Lacie the little puppy and had an encounter that left everyone laughing.
Mac is a friendly and playful corgi who loves to explore and meet new dogs. Lacie, on the other hand, is a cute and curious puppy who was excited to make new friends. They were both owned by Sarah, who decided to introduce them to each other in her living room.
At first, Mac and Lacie sniffed each other and wagged their tails in a friendly manner. They seemed to be getting along well and were ready to play. However, things took a hilarious turn when Lacie let out a loud fart on Mac's face! Everyone was caught off guard, including Mac, who had a priceless reaction.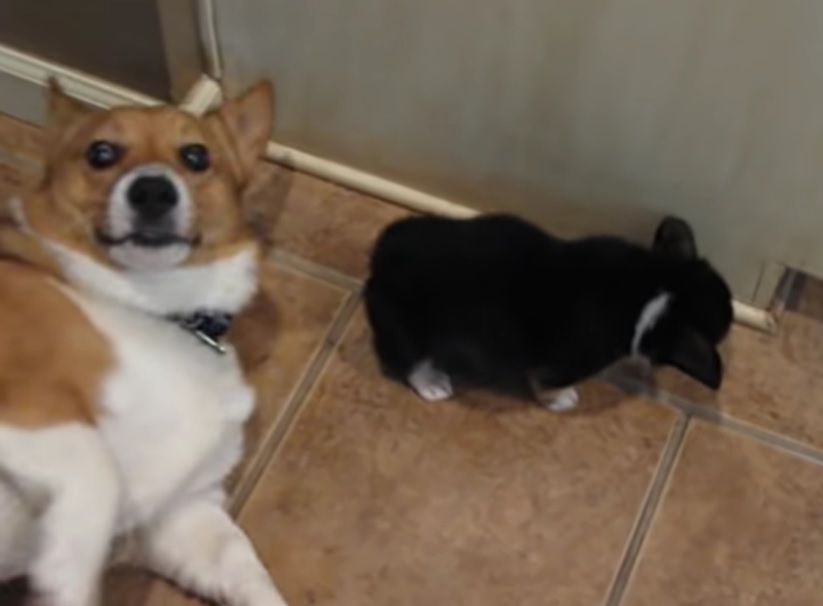 Just look at the expression on his face when he realizes the terrible mistake that he has made.
This encounter between Mac and Lacie shows that even unexpected events can lead to amusing and memorable experiences. However, introducing dogs to each other requires some preparation and caution to ensure their safety and comfort. watch the video down below…
Here are some tips on how to introduce dogs to each other:
Choose a neutral and quiet place where both dogs can feel comfortable and relaxed. This can be a backyard, a park, or a room in your house.
Allow the dogs to approach each other at their own pace and sniff each other from a distance. Don't force them to interact if they show signs of aggression or fear.
If the dogs seem friendly and calm, let them play and interact while you supervise them closely. Avoid leaving them alone or unattended, especially if they are still getting used to each other.
Reward the dogs with treats and praise when they behave well and show positive body language. This can help reinforce their good behavior and create a positive association with each other.
By following these tips, you can help your dogs socialize and have fun together, without any embarrassing or awkward moments like Mac and Lacie's meeting.