Stevoni Wells Doyle has fostered dogs for more than 10 years, however, it was only 3 weeks ago when she rescued Grayce the Pit Bull through Utah-based Rescue Rovers.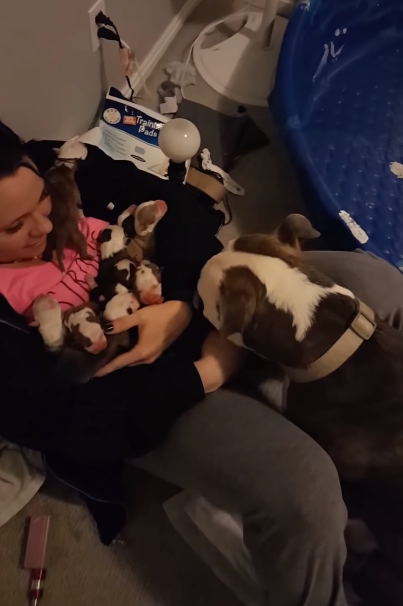 2 year old Grayce was due to give birth any day and she needed a safe and warm place for her pups. That was one of the reasons Stevoni took her in, but she didn't expect this level of trust and gratitude.
Only a couple of weeks after Grayce settled into her new home she gave birth to a litter of 11 puppies, and as her foster mom watched her nurse them and take care of them, the new mama took her babies one at a time and placed them in Steven's lap.
Despite having fostered over 100 dogs, Doyle admits that this is the first time she had this kind of bonding experience.