The ocean is home to some of the most fascinating creatures on earth, and the experience of seeing them in their natural habitat is truly unforgettable. The drone footage captured of dolphin stampedes and whales off Dana Point and Maui is a perfect example of this. This article takes you on a journey into the captivating world of these creatures, exploring their behavior and habitat.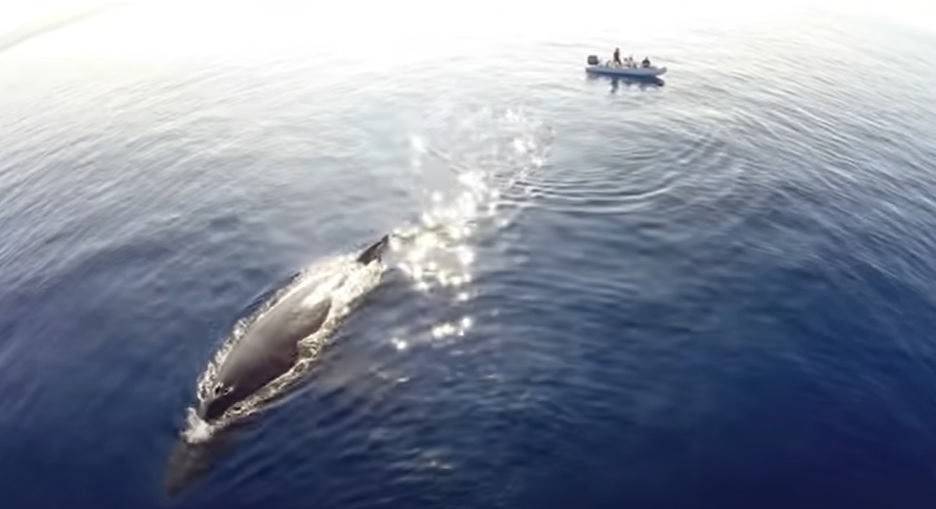 Dolphins are known for their playful behavior and intelligence, and witnessing a dolphin stampede is an incredible sight. A stampede is when a large group of dolphins swims together at high speeds, often jumping and leaping out of the water in unison. The footage in the video captures this phenomenon, giving viewers a firsthand look at the grace and beauty of these creatures.
Whales are also majestic creatures, and the footage in the video showcases their impressive size and power. Watching them move gracefully through the water is truly awe-inspiring. The footage also provides a glimpse into the social behavior of whales, as they swim and communicate with each other.
It's important to remember that these creatures are in their natural habitat, and we must respect and protect their environment. Dolphins and whales play a vital role in the ocean's ecosystem, and it's crucial that we take steps to preserve their habitats and protect them from harm.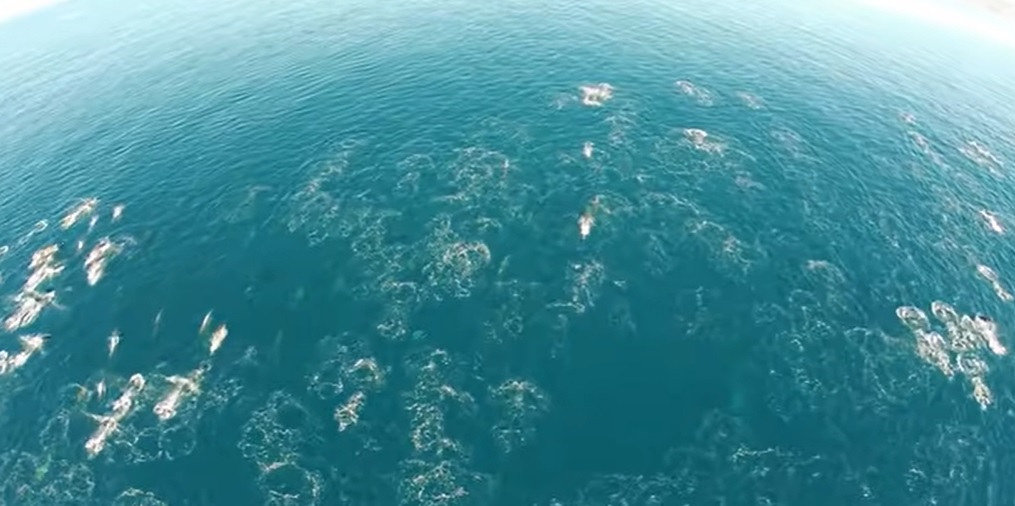 Captain Dave Anderson and the Dolphin & Whale Safari in California used a drone to film blue and gray whales. Capt. Anderson explains:
"That was the first blue whale we've ever filmed with a drone. I could not believe what I was seeing as I looked through the special goggles that allowed me to see from the drone's POV. This one whale was massive, probably over 80 feet long. And it was coming right at me in the drone! Wow! I hated to bring the drone back and lingered so long that I barely made it back to the boat before the battery ran out. At one point we had three whales on the viewfinder it was just amazing. They are twice the size of the gray whales we have been seeing and our whale-watching boat had just left a mother and calf gray whale when this giant trio was spotted by Chuck Gathers, one of the crew."
This Drone footage is just incredible.
The footage captured by drones of dolphin stampede and whales off Dana Point and Maui is a breathtaking example of the beauty and wonder of the ocean's creatures. It's a reminder of the importance of conservation and the need to protect these majestic creatures and their habitats.