Life sometimes can be cruel and full of hard challenges, but for Skyler Cooper and his wife Cydney, those challenges do not cause any problems. Cooper is a serviceman and he can be overseas for months away from his wife however their love for each other is unbreakable.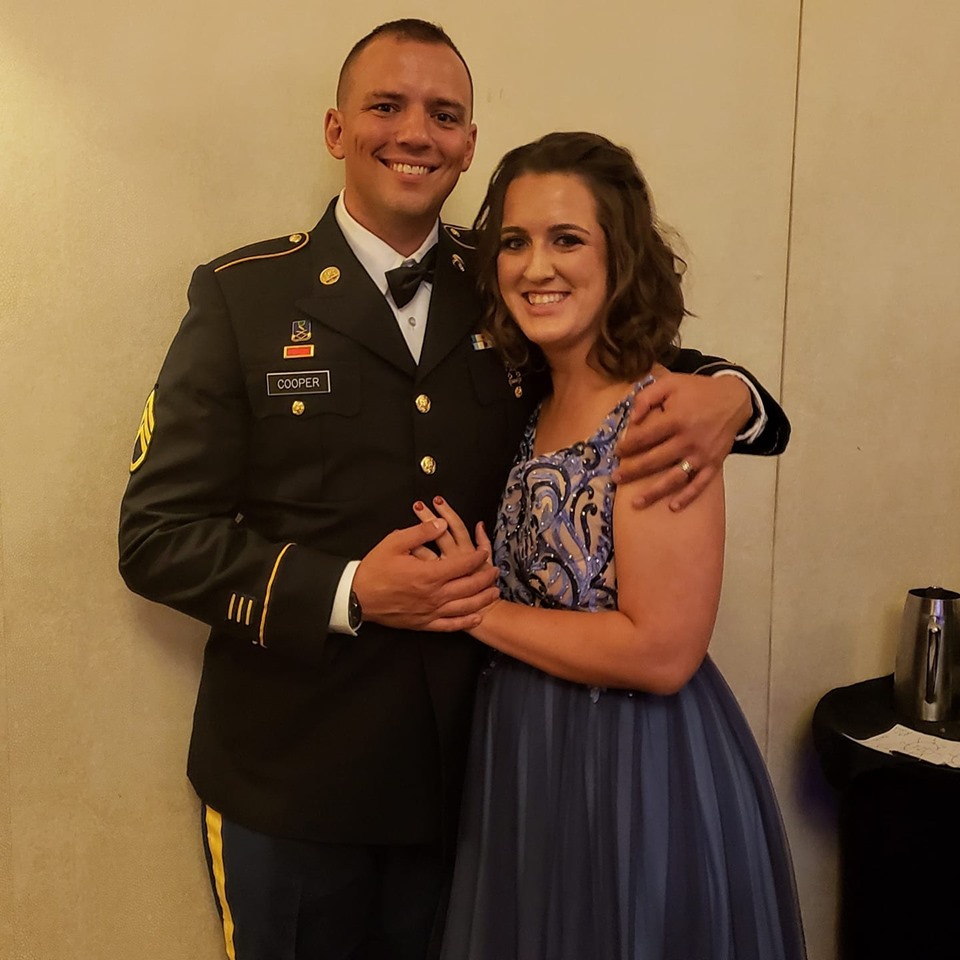 It is obvious that the sacrifice military men and also women make is enormous. For the sake of the safety and peace of their country, they miss a lot of important family gatherings and even their children's birth.
Going back to Cooper, last year when he went to Kuwait on duty, his wife learned that she is pregnant.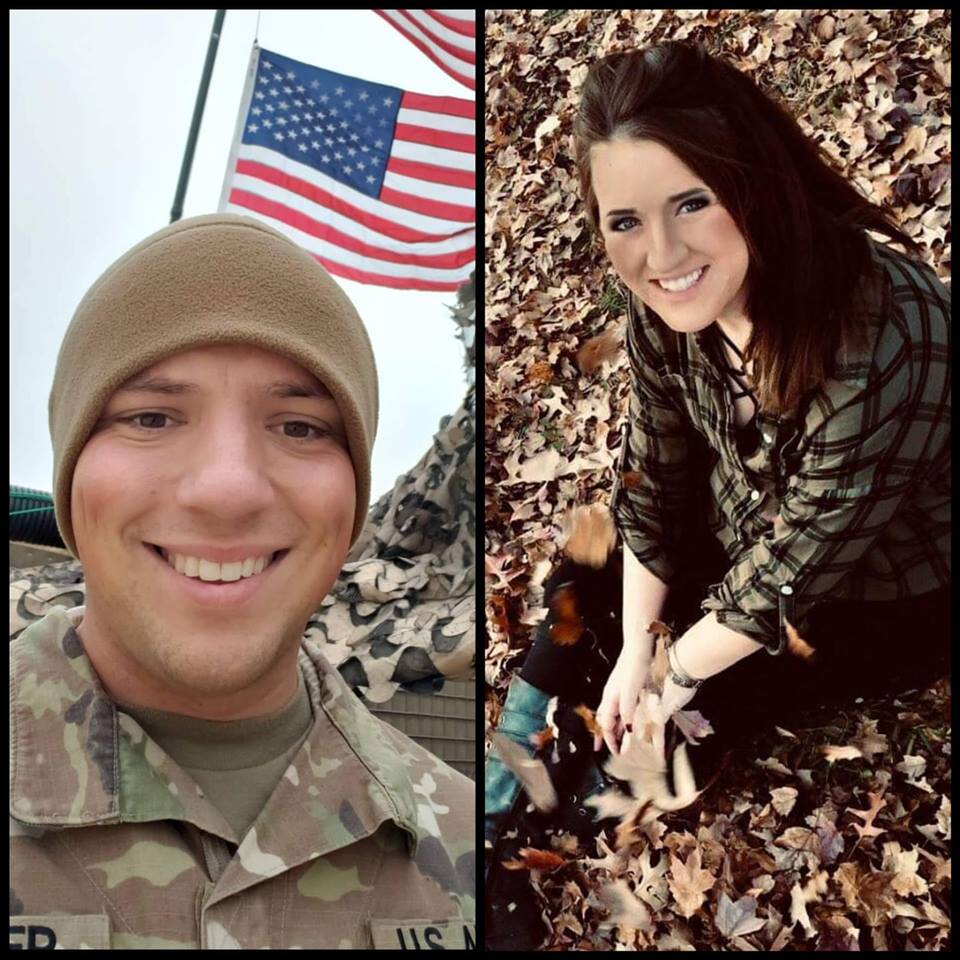 Cydney was thrilled by the news and at the same time, she was scared of the fact that she will go through the whole thing alone knowing that her husband is on duty.
She was praying day and night that he will be able to see the birth of their child. The big surprise was when they were informed by the doctor that Cydney is pregnant with twins.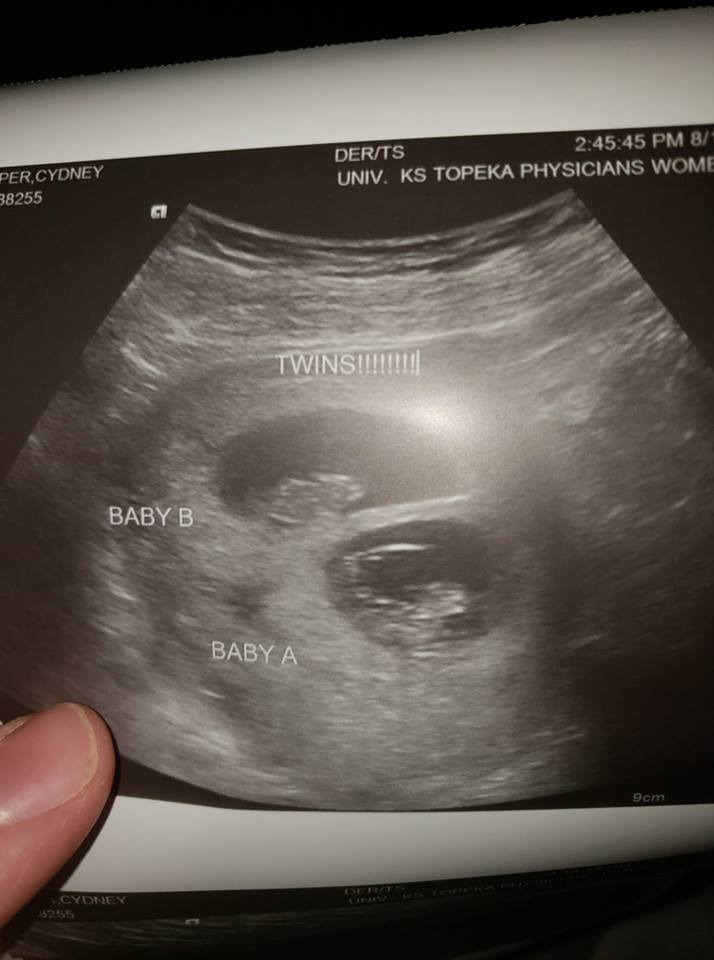 The pregnancy was going smooth and well until she caught the flu, fearing for the babies the doctors suggested delivering the 2 little angels prematurely. With that, the father wouldn't be present for the birth after Cydney already booked his flight around the due date time.
However, for the sake of the twins' health, the mother gave birth prematurely. And the operation was a success, Cydney and the babies are okay.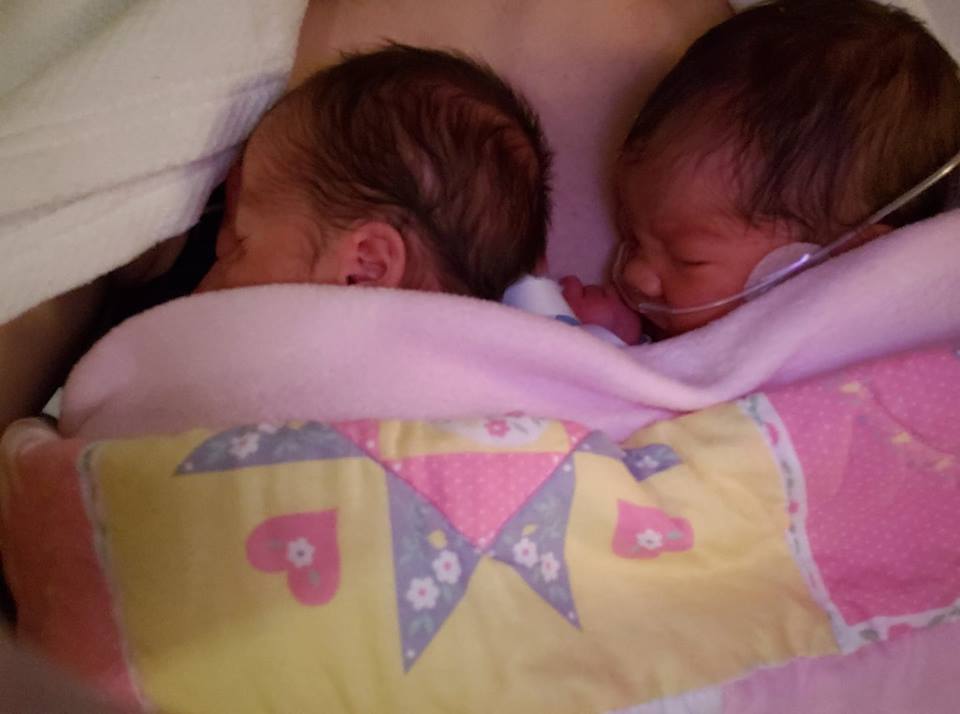 Even after the birth, the doctors prevented the mother to hold her two babies until she overcome the flu.
Holding her girls Kyla and Emma in her arms felt godly. Cydney couldn't wait she just took one of her girls in her arms and took a picture to send to her husband, not knowing that he is already standing behind her.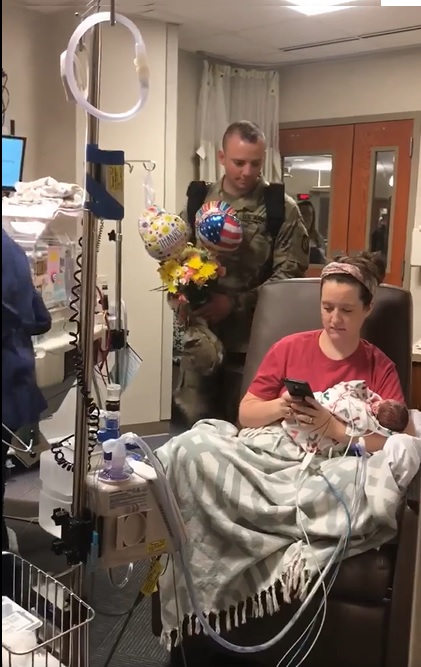 Cooper was able to leave the duty but he wanted to surprise his wife. and what a surprise to remember!
Cydney couldn't hold her tears seeing him in the room holding flowers and balloons, Skyler was the only missing piece for her eternal joy.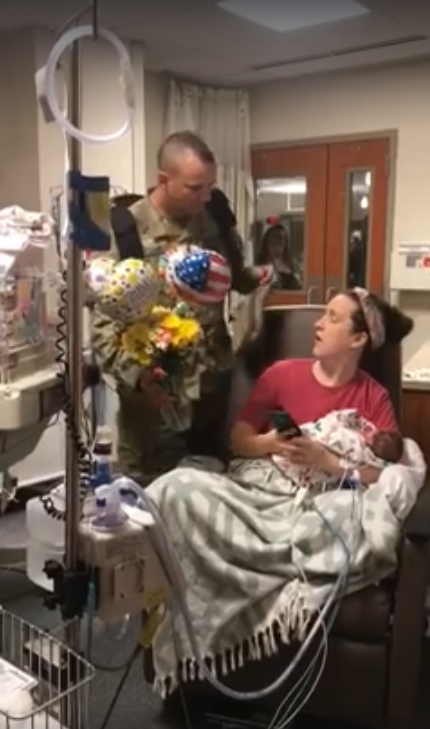 We have to be like Cooper, he is the symbol of devotion, and he is the type of father who will do his best to be around his family.
Just watch this touching reunion in the video below!