These twins are having a big conversation every now and then.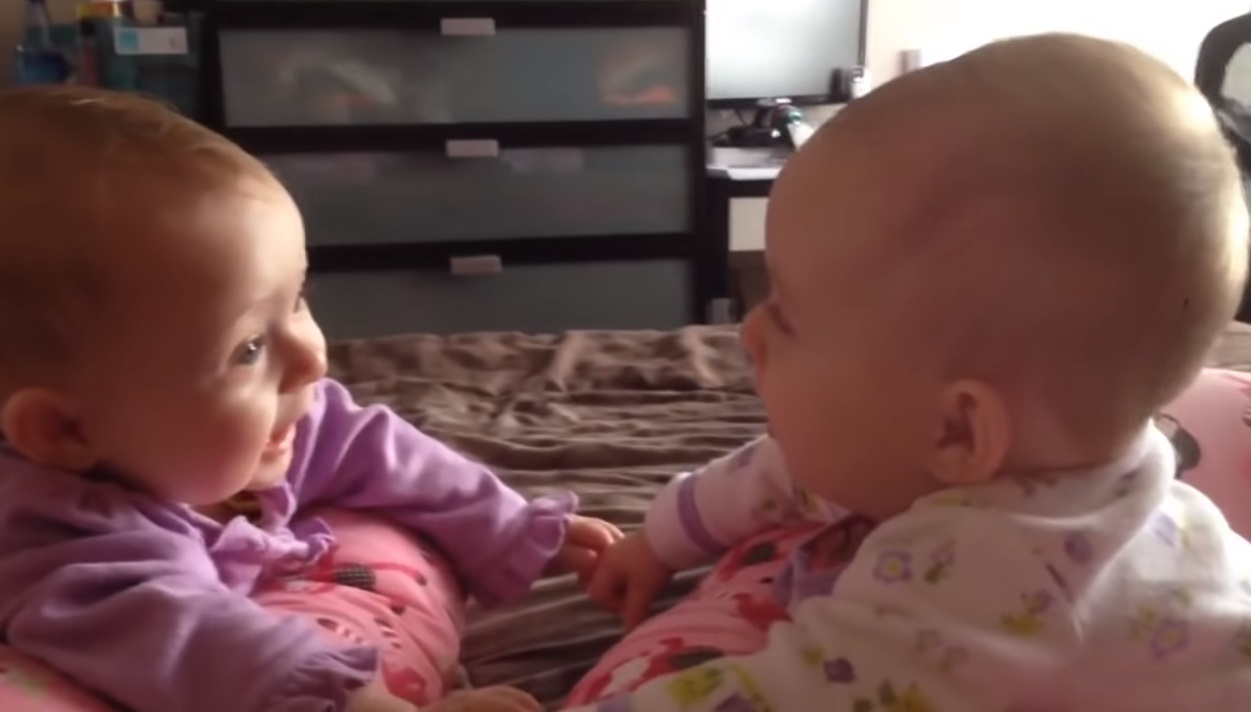 People might say that your twin or your sibling is your best friend but sometimes this declaration can be false, however in this video right here, it is 100% true. Grayson and Griffin will melt your heart just by watching them having an argument.
The two little boys are communicating just like two adults and they surely definite twin connection. Everybody knows that twins have a special way of communication with each other and it seems that they are thinking the same way.
These little ones were left alone by their parents before bedtime, when they come back they saw a heartening scene. The adorable twins were catching a deep convo with each other. We can only imagine what they are talking about and maybe these little bundles of joy are cracking a big case and nobody knowing a thing.
Don't mind the sounds, the body language, and facial expressions they are making give this clip its beauty. No doubt about it these two are identical so it's tough to recognize them even their mother has to dress them differently.
Other conversations between other twins…